10:00 AM – 12:00 PM Central Time | Online (link with registration)
Successful social enterprises are operating all across Manitoba. Whether subsidized or self-funding, these initiatives combine business methods with a drive to better the world. They take a triple bottom line approach, blending financial goals with a mission for social, economic, or environmental impact. Social enterprise is an effective way your organization can work towards financial stability while still feeling connected to your larger purpose.
Join us for this two hour overview of what social enterprise is (and isn't), how it can contribute to your organization's financial stability, and how to get one off the ground.
Accessibility: Closed Captioning will be available at the workshop. Additional accessibility accommodations are available by advanced request by contacting Marlis Funk at [m.funk at cednet-rcdec.ca] by February 7, 2023.
Cost:
CCEDNet members – free
Barrier-free – $0
Non-member organization or individual – $50 (Not a member? Join CCEDNet)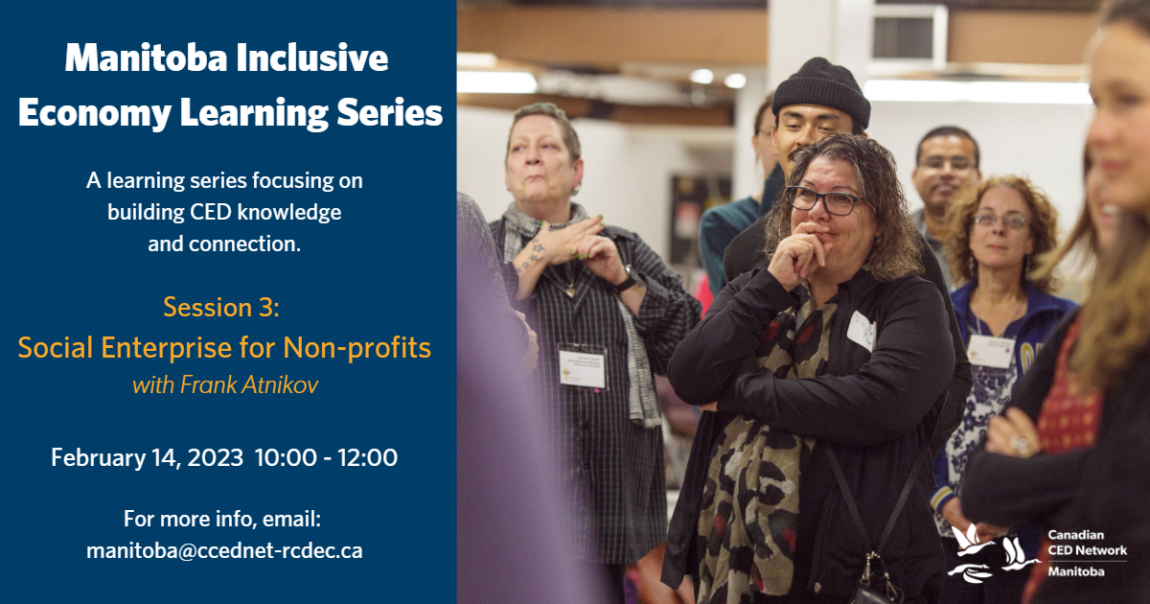 ---
About the Facilitator – Frank Atnikov:
My job is to make your job easier. As an experienced facilitator, coach and consultant, I bring fresh eyes to what's holding you back. The Frank Growth Solutions approach is all about working with your organization to understand your needs and what tools and strategies will help your nonprofit grow. My collaborative approach and practical workshops have helped dozens of organizations overcome their unique hurdles and flourish.
Let me help you build a sustainable mission-driven nonprofit that creates a better future for your community!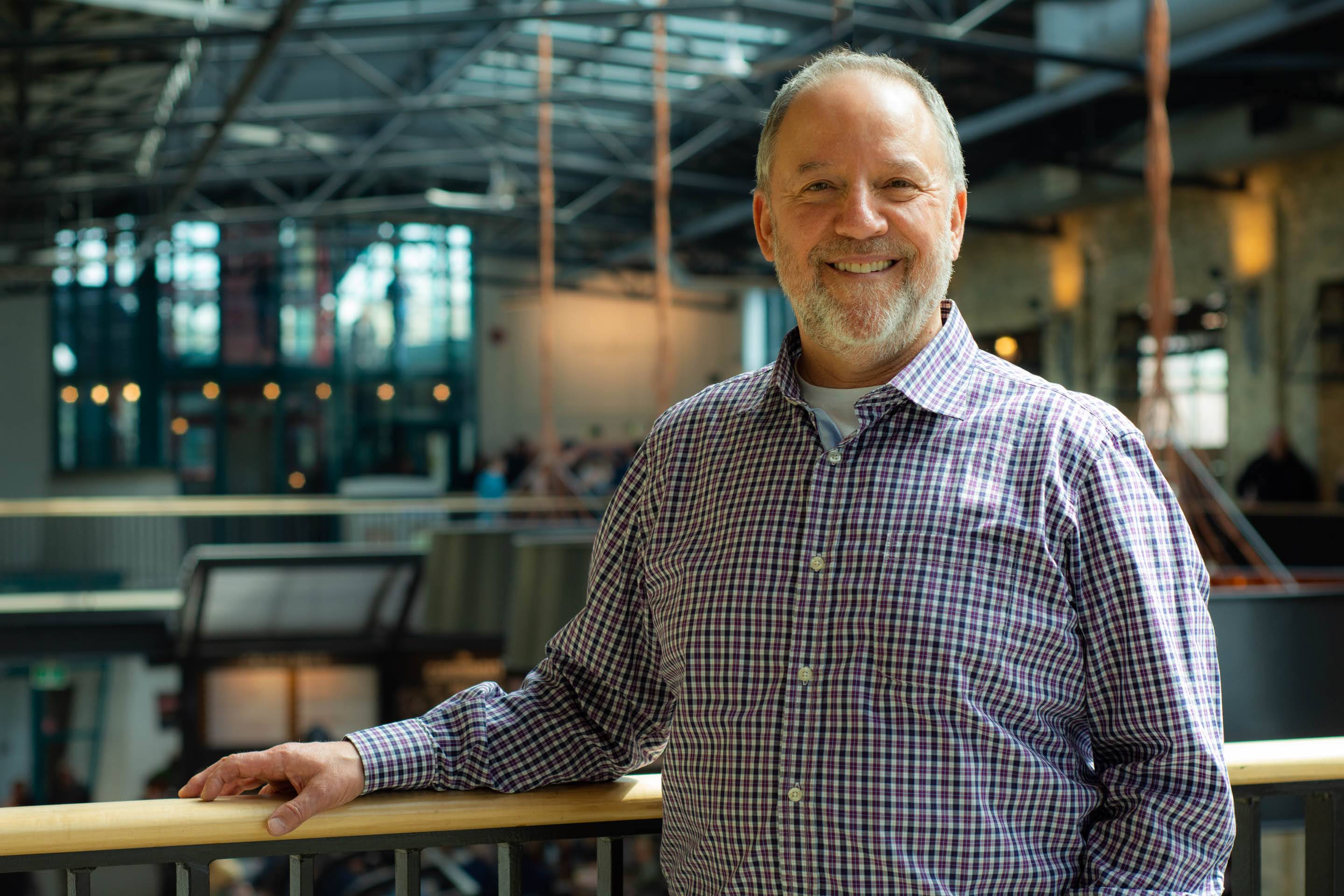 ---
This is part three in the Manitoba Inclusive Economy Learning Series.
Are you working to strengthen your local community here in Manitoba? Do you envision a more inclusive economic system in our province? Want to connect with others to dream and build more sustainable communities and fairer economies?
The ideas and practices of Community Economic Development (CED) are ready to meet the moment we're in. CED addresses poverty, it builds climate resilience, and it contributes to a more inclusive economy.
But, to make CED happen we need to:
Learn together and share best practices, models, and stories, building up our collective understanding of building a more inclusive Manitoba economy
Build capacity and connect together to strengthen advocacy work
If you're passionate about the concept and helping the build local economies that strengthen communities and benefit everyone, you are invited to join – whether you're just learning about this work, or are already involved in local community organizing and CED work.
This series is designed to strengthen the work of CCEDNet Manitoba members, but is open to non-members who are interested in the topic. To join CCEDNet or to find out more about our barrier-free membership policy, click here.
If you join this series, you will:
Develop your leadership skills and enhance your vision for change
Grow your knowledge of economics and economic justice, and how it relates to your work
Connect with others interested in and practicing CED
Strengthen your advocacy and ability to take action
---
Upcoming sessions (dates and titles subject to change – stay tuned for more information):
March 21, 2023 – Social Enterprise Marketing
April 2023 – Social Finance and Community Investment in Manitoba – what do we have and what's needed?
Region
Manitoba
Categories
Community Ownership, Local Economy, Regional CED, Social Economy, Social Enterprise