Why Join?
CCEDNet gives you the opportunity to belong to a national movement and to shape policies that support your work for healthy, strong communities.
CCEDNet enables community leaders to make positive social, economic and environmental change at local, regional and national levels by providing a forum to discuss, identify, implement and support new approaches for inclusive communities.
CCEDNet helps organizations become more effective and sustainable by providing sector intelligence, professional development, knowledge of effective practices, peer input, resources, opportunity identification and advocacy on behalf of our members.
Benefits
NETWORK
Being part of a growing national movement for inclusive and sustainable communities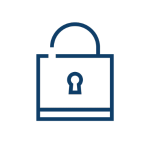 ACCESS
Free access to CCEDNet webinars and discounts to events and workshops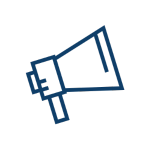 PROMOTION
Promotion on CCEDNet's website through our member map and directory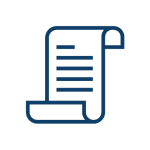 POLICY
Contributing to policy outreach with the strength of CCEDNet's members behind our activities.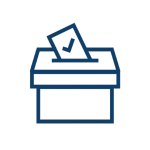 VOTE
Setting the priorities and direction of the Network by voting in Board elections and at the Annual General Meeting
Memberships
Membership in the Canadian CED Network is open to organizations and individuals that share our values and objectives.
Barrier-free Membership Policy

In light of COVID-19, we recognize that membership fees may be restrictive for some at this time.  Please note that you can take advantage of our barrier-free membership policy for all membership types.  We invite new or renewing members seeking an individual or organizational membership, who would benefit from a reduced rate, to do so.
If you are seeking an Organizational Membership, choose the membership price option that is most appropriate or feasible for you. If the options are restrictive, please join as an individual member.
If you are seeking an Individual Membership, choose the membership price option that is most appropriate or feasible for you.  If the student/low income option is restrictive please fill out this form and indicate your chosen amount.
Organizational
ANNUAL FEES
Regular
Membership Fee
Sustaining member
Suggested Fee
Organizational budget < $100,000
$95
$190
Organizational budget $100,000 – $250,000
$250
$500
Organizational budget $250,000 – $500,000
$350
$700
Organizational budget $500,000 – $1,000,000
$500
$1,000
Organizational budget > $1,000,000
$750
$1,500
*Please see CCEDNet's barrier-free membership policy at the top of the page
Individual
ANNUAL FEES
Regular
Membership Fee
Sustaining member
Suggested Fee
Student / low income*
$40
—
Individual
$95
$180
*Please see CCEDNet's barrier-free membership policy at the top of the page