Picture yourself in your favourite park on beautiful day, you've found a quiet shady place under a tree or perhaps you've snagged that coveted bench spot that is always taken. You've brought with you a beverage and of course the book you can't wait to start, and have cleared the afternoon to do nothing but read.
The above scenario is where my mind goes with I think about all the interesting reading and listening I've planned to do this summer, although it seldom works out the way it is described above, I always expect to do more reading in the warmer months and set high expectations for the amount of "stuff" I'd like to dive into.
(Image: Silver Creek Park Guelph, ON)
Last year, we asked staff and board members to tell us what they were planning on reading this summer for work or pleasure, I suspect most of us try and make time for both. This year we have deliberately left the theme open.  We have also added to the party and requested some ideas and top picks from workshop leads for this year's EconoUs to help energize our minds for the upcoming conference.
Below you will find reading and listening suggestions from our board members, staff and Econous 2017 workshop leads. We hope that you will find something intriguing to add or push to the top of your summer reading list!
We've love to hear what you're reading and listening to over the summer months.  Join the conversation and share with us via Facebook or Twitter with the #CCEDNetsummerreads 
Click on the contributor's name to scroll down and see their summer reading suggestions.
Contributors:
Kaitlin Lauridsen– Senior Consultant, Centre for Race and Culture & EconoUs 2017 workshop lead
Marriane Jurzyniec – Board Member
Jeff Loomis – Executive Director, Momentum & EconoUs 2017 workshop lead
Wendy Keats – Board Member & EconoUs 2017 workshop lead
Candice Davis – CCEDnet National Conference and Communications Assistant
David LePage – Co-founder and Managing Partner, Buy Social & EconoUs 2017 workshop lead
Laurie Cook – Board Member & EconoUs 2017 workshop lead
Ryan Gibson – Board President
---
 by Tina Lopes and Barb Thomas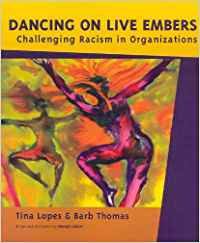 This is a must-have book for any organization working on challenging racism. "Dancing on Live Embers investigates how racism, White power and privilege work in the ordinary, daily moments of organizational life. It holds up familiar workplace interactions for scrutiny and analysis and looks for openings to advance racial equity and justice."
by Shakil Choudhury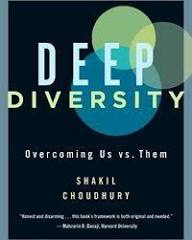 "The Deep Diversity model outlined in this book seeks to reframe the debate regarding systemic racism and discrimination in a practical, scientific and compassionate manner."
White Like Me
by Tim Wise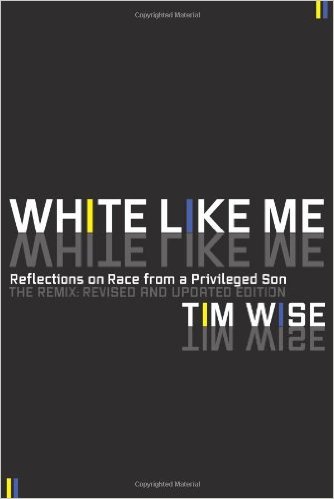 Excellent read for White folks wanting to advance racial equity work. Wise encourages his readers to critically self-reflection on race and privilege by examining the way in which racial privilege shapes the lives of White Americans in every realm of daily life.
Colorlines is an award-winning, daily news site featuring investigative reporting and news analysis from the perspective of communities of color.
What I will be reading this summer:
 by Kamal Al-Solaylee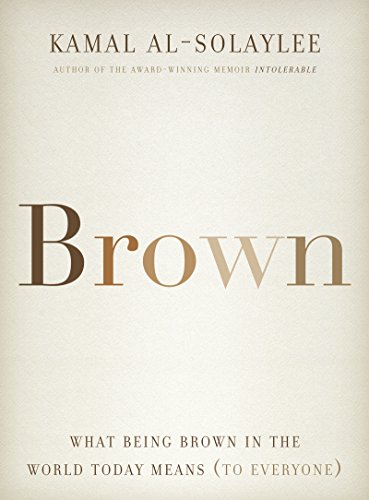 "At once personal and global, Brown is packed with storytelling and on-the-street reporting conducted over two years in ten countries on four continents that reveals a multitude of lives and stories from destinations as far apart as the United Arab Emirates, the Philippines, the United States, Britain, Trinidad, France, Hong Kong, Sri Lanka, Qatar and Canada. It features striking research about the emergence of brown as the colour of cheap labor and the pursuit of a lighter skin tone as a global status symbol. As he studies the significance of brown skin for people from North Africa and the Middle East, Mexico and Central America, and South and East Asia, Al-Solaylee also reflects on his own identity and experiences as a brown-skinned person (in his case from Yemen) who grew up with images of whiteness as the only indicators of beauty and success."
More About Kaitlin
---
 by Steve Richards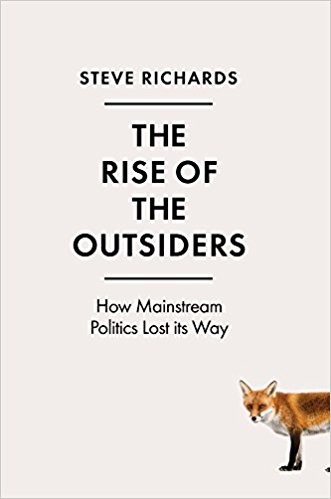 As you'll note from the description below, there's an endless list of questions surrounding today's politics. As someone who is keenly interested in democratic institutions I feel this book will be just one of many with this focus on my reading list this year.  
Something strange has been happening. All over the world, people are angry and rejecting the establishment like never before. Britain votes Brexit. Trump promises walls in America. Corbyn promises a new socialism in the UK. Tsipras in Greece. Podemos in Spain. Marine Le Pen in France. Norbert Hofer in Austria. The list goes on. Why has the mainstream lost support? Why are the outsiders flourishing on far left and far right? Do they have the answers to our problems? In this landmark book, political journalist Steve Richards provides a captivating account of the defining political phenomenon of this decade. Telling the riveting story of how eccentrics, ideologues, and strong men are breaking the political rules, he asks why they're gaining support and examines the frightening implications of this new global rise in anti-establishment sentiment. Are