The Stronger Together Award celebrates individual and organizational members who have made exceptional contributions to Community Economic Development and/or who have provided outstanding leadership to CCEDNet in achieving our vision of sustainable, equitable and inclusive communities directing their own futures. 
The next Stronger Together Award nomination period will take place in Spring 2022.  But you don't have to wait until then to nominate a fellow CCEDNet member for this recognition.  Please reach out to Adriana Zylinski at a.zylinski@ccednet-rcdec.ca for more information.  
2021 STRONGER TOGETHER AWARD RECIPIENTS
West Central Women's Resource Centre
Rosalind Lockyer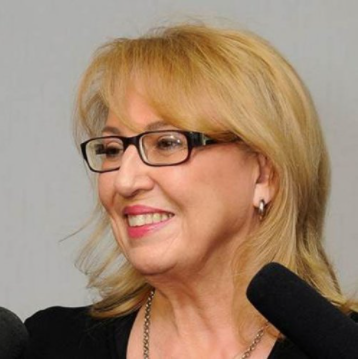 Armed with passion and a unique vision for women's equity in Canada, Rosalind Lockyer witnessed first-hand, the discrepancies in support between men and women on their journeys to achieving business success. She founded the PARO Centre for Women's Enterprise in 1995 and it has become a one-of-a-kind organization that has since supported 22,003 women in Ontario to achieve their business dreams. Over 27 years, PARO's programs have expanded phenomenally, allowing for the growth of the team and the reach of the organization, which now boasts over 180 Peer Lending Circles in Ontario, categorizing the PARO Circle Network the world's largest women's Peer Lending Circle conglomerate.  As an organization that now operates Ontario-wide, Rosalind Lockyer has led PARO into new dimensions, leading the way for other organizations to better support women entrepreneurs. As a leader, a pioneer and a trailblazer, Rosalind has guided countless women toward self-sufficiency, resilience, incomparable inspiration and true family-style support system between PARO partners, stakeholders, staff and clients. 
In her continued efforts towards gender equality, diversity and inclusion, Rosalind is co-founder of the Women's Economic Council, board member for Ontario for the Women's Enterprise Organizations of Canada, represents the Ontario Hub for the Canada-wide Women Entrepreneurship Knowledge Hub, and an original member of the People-Centred Economy Group of the Canadian CED Network.  
For her endless efforts, Rosalind received the prestigious Influential Women of Northern Ontario Award-Public Sector, the Women of the Decade in Community Leadership Award from Women Economic Forum in New Delhi, India in 2018,and an honorary Doctor of Humane Letters from Lakehead University in May 2021, recognizing her contribution to the field of humanities, and the fabric of the community in Thunder Bay, Northwestern Ontario, and beyond. 
Additionally, Rosalind was a long-time member of CCEDNet'sPolicy Council from 2001 to 2011, serving as the Chair or Co-Chair for many years, and consequently as Board Director for those years as well. She has served on CCEDNet's Finance and Audit committee since 2012.  She was an active partner organizing the National Summit on a People-Centred Economy in 2010, and has been a consistent member of the People-Centred Economy group since.   
---
Wendy Keats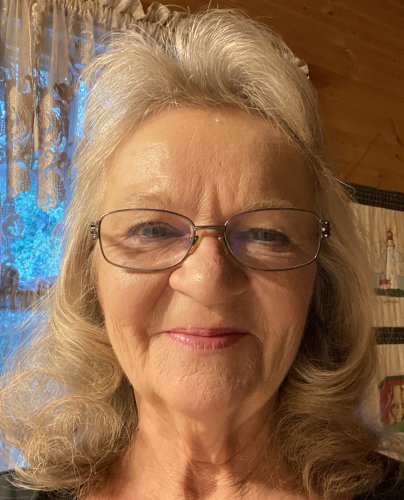 Across local, provincial and national levels, Wendy Keats' impact as a CED leader, her abilities, talents and decades of work in the field, has proliferated and sown many seeds of community economic development inspiring groups to self-sufficiency and self-governance. Moving among community groups, organizational boards of directors and governmental strata, Wendy has shown tremendous versatility in offering her many abilities for maximum impact. 
Wendy led the efforts to bring a completely new Cooperatives Act to New Brunswick resulting in the province having the most up-to-date provincial co-op legislation in the country. She also led the effort to bring the CED Investor Tax Credit program (CEDC) and the landmark CED Investment Fund, launching after a long incubation in New Brunswick, is predicted to have huge economic impact on behalf of and especially for rural communities. Partnering with organizations having similar economic aims, Wendy, in her capacity as Exec Director of the CECNB, has worked in research into the potential for using co-operatives and social enterprise to address the business succession crisis in Atlantic Canada.
Wendy Keats was the founding Executive Director of the Co-operative Enterprise Council of NB that grew into a sustainable CED organization that is now a leader across Atlantic Canada with 20 staff and a number of innovative programs aimed at building healthy communities and local economies. She is the President of one of the first CED Investment Funds in NB. Wendy is also the Vice President of Sentinelles Petitcodiac Riverkeeper, the organization known worldwide for having saved the most endangered tidal river in Canada. Over the past 40 years, she has worked directly with over 400 nonprofits, co-ops and social enterprises to help them build their sustainability, sitting on dozens of Boards, including CCEDNet, and working tirelessly on numerous provincial and national policy initiatives. 
Wendy's engagement with young people, fostering their passion and eagerness to contribute to their communities in meaningful ways, demonstrates a lifelong commitment toward the coming generations and the world they are inheriting. Especially written for Wendy, by BC singer songwriter, Michael Averill, the 2016 song "Stronger Together", exemplifies her best-foot-forward, arm-in-arm with others, philosophy of living and working.
---
William Ninacs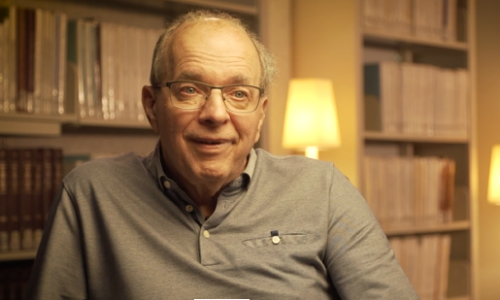 Bill holds a PhD in social work – a rare doctorate on community economic development in Quebec.  He has been active in CED for over 25 years as a researcher in this field and in the fields of empowerment intervention, local community development and the social economy, with publications in French and English. He has taught at the School of Community Economic Development at Southern New Hampshire University and in the CED program at Concordia University. Bill has also held an adjunct faculty position at the Université du Québec en Outaouais. 
Bill's background includes management positions in the public and private sectors as well as extensive experience in the community field where he has helped set up and support advocacy and service groups, consumer and worker cooperatives and other social organizations. He was the coordinator of the first community development corporation in Quebec (of which there are now over 50); a long-time consultant with La Clé Cooperative in Victoriaville; the Quebec Co-Director of the Canadian CED Network; the Acting Executive Director of CCEDNet; most recently a member of the CCEDNet Board of Directors. 
He has been an influential thinker and practitioner of community economic development drawing his ideas as much from his professional experiences and research as from his experience as a person with multiple disabilities.
---
Fireweed Food Co-op
< BACK