Every year, CCEDNet members are invited to submit nominations for CCEDNet's Board of Directors. This year, there were four vacancies to be filled.
Four eligible nominations were received by the deadline, leading our Elections Officer to declare the following candidates elected by acclamation:
The results will be ratified at CCEDNet's Annual General Meeting of the members on June 9.
Congratulations to these amazing CED leaders from across Canada, who will be part of CCEDNet's dedicated Board of Directors.
Vidal Chavannes
Vidal A. Chavannes, Ed.D, M.A.Ed., B.A., B.Ed, is currently the Director of Strategy, Research & Organizational Performance with Durham Regional Police Service. In this regard, Dr. Chavannes charts the strategic direction of the organization and manages teams responsible for strategic planning, key performance indicator (KPI) development and tracking at the organizational and divisional levels, and all education and training for members, inclusive of the use of force and academic portfolios.
Vidal has more than fifteen years of extensive experience in education and training in Canada, the United States and the United Kingdom, including secondary, post-secondary and technical and vocational education and training (TVET) teaching and program development, delivery, evaluation and review.
He holds a Doctorate in Education from the University of Calgary, with a specialization in Higher Education Leadership. Dr. Chavannes has worked in a full-time and consulting capacity with a variety of public, private and non-profit organizations, all within the training and education ecosystem. Through these engagements, he has written curriculum, developed articulation agreements, managed faculty and staff and charted the strategic direction of a variety of organizations across North America and internationally.
---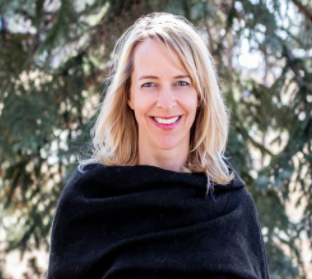 Barb Davies
Barb is a facilitator, educator and practitioner of social impact.
In her role at Mount Royal University with the Institute for Community Prosperity and Trico Changemakers Studio, Barb develops transformational learning experiences that build bridges between campus and community and uses developmental evaluation to foster a vibrant changemaking ecosystem on campus.
Previously, Barb worked for Momentum, a changemaking organization in Calgary that uses systems-based approaches to address poverty reduction. Her work focused on strengthening supports for social entrepreneurship both locally and provincially. In addition, she developed learning initiatives to empower individuals to use economic tools to address social issues, including hosting an award-winning national conference.
Barb is a co-founder of Local Investing YYC, an impact investment cooperative that provides capital to Calgary-based businesses generating social and environmental returns. She has also served on the board of Green Calgary and participated on advisory committees with Health Canada on regulatory approaches within the natural health sector. As the previous owner of a leading natural health retailer in Calgary, Barb built bridges in the community growing awareness for local producers and growers and served on the board of the Business Revitalization Zone. Barb uses a values-based approach to advance sustainable solutions that prioritize people and place..
---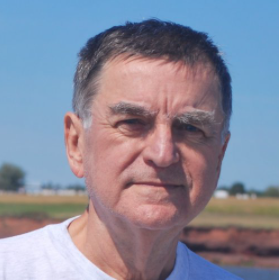 Yvon Poirier
Yvon has a long history of involvement in the labour and social movements in Québec and Canada. He was founding President of the Corporation de développement économique communautaire de Québec in 1994, and member of the organizing committee of the Global Meetings on Community Economic Development in Sherbrooke, Québec in 1998.
From November 2003 to July 2013, he co-edited a monthly international e-newsletter on sustainable local development published in four languages. He has been a CCEDNet member since 2003 at first as an individual and since 2012 he represents the CDÉC de Québec.
He has been involved in tnternational representation for CCEDNet since 2004. His most significant international involvement has been in the Intercontinental Network for the Promotion of the Social Solidarity Economy (RIPESS). He has participated in many RIPESS conferences in different continents and since October 2013 is a member of the RIPESS Board of directors. He has also participated in different World Social Forums and he represents RIPESS in the UN Inter-Agency Taskforce on SSE.
---
Nicole Rosenow-Redhead
From Atlantic Canada, Nicole has worked in community socioeconomic development for many years in the creation of economic opportunity led by populations that can experience oppression, including policy research, curriculum development, program management, financial literacy, and leading intercultural diversity and inclusion research, education, and strategies.
Nicole has a Master's degree in International Development, and recently completed Dalhousie University's Intercultural Communication Program. Many years ago she had participated in CCEDNet's CreateAction Program and thoroughly enjoyed the experience, particularly CCEDNet's emphasis on authentic intercultural collaboration and working with, and valuing, multiple worldviews.
Nicole advocates for interculturalism as the way forward in supporting the positioning of all-inclusive diversity as a strength; interculturalism wholly supports all residents of a community as a way to intentionally engage across dimensions of our identity that can systemically act as barriers to relationship-building.
Nicole serves as Vice President on the Board of the Sickle Cell Disease Association of Atlantic Canada, and works with Halifax Public Libraries, valuing the opportunity to support the innovative intersection of a commons-based approach to knowledge, education and resources with public space and community engagement, in partnership with community organizations.