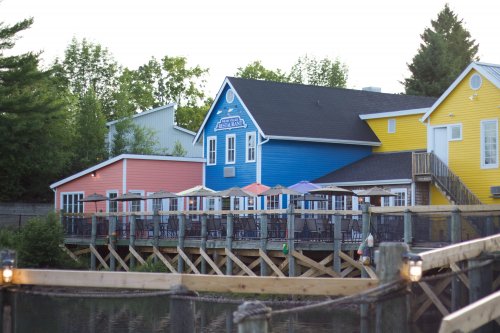 COVID -19 threatens to accelerate the retirement of business owners across rural Atlantic Canada. This is a real challenge. Co-operatives and Social Enterprise offer a solution.
Recent reports from the Atlantic Provinces Economic Council (APEC) have said COVID-19 is hitting rural communities much harder economically, and the recovery process is more like a 'K', with some population groups doing alright through the crisis while others are hit much harder including women, youth, marginalized and racialized groups.
Although this Business Recovery, Stabilization and Succession project was first envisioned nearly two years ago as CCEDNet and community partners across the Atlantic region identified the need to preserve local economies by supporting retiring owners to transition their businesses to a social enterprise or co-operative business model, it has become even more important, and relevant to a much larger target audience, since the onset of the pandemic.
Working together with Flourish Community Development Co-op, Co-operative Enterprise Council of New Brunswick, CDR-Acadie, and a range of other national and local stakeholders working on business succession models, we have completed an action research project to compile data about the local economic situation, the variety of tools already available to support business succession processes using a social succession strategy, and test learning resources and other content with various groups of stakeholders and communities.
The scope of the business succession challenge facing Atlantic Canada is very great. Social succession presents a solid solution. But, the lack of awareness of social succession as an option and resources to support people who choose that option is substantial.
The research team is developing a strategy based on these findings focused on raising awareness, building capacity and piloting supported social successions.
Download:
To find out more, contact :
Laurie Cook with Flourish Community Development Co-op at chutzpah ( at ) accesswave.ca
Sarah Leeson-Klym with CCEDNet at sleesonklym (at) ccednet-rcdec.ca
—
For more on social succession:
The Legacy Leadership Lab by WISIR at University of Waterloo is an important resource in this field. Read their final report to learn more about their findings and plans moving forward.
CoopConvert is a collaborative, research-oriented project looking specifically at business conversions to co-operatives. They have a growing set of case studies and reports available online.
—
The Business Recovery, Stabilization and Succession project is generously funded by the Atlantic Canada Opportunities Agency (ACOA) under the Atlantic Policy Research Initiative, which provides a vehicle for the analysis of key socioeconomic policy issues in Atlantic Canada. The views expressed in this study do not reflect the views of ACOA or of the Government of Canada. The authors are responsible for the accuracy, reliability and currency of the information.