The 2022 Manitoba Budget was released on March 7, 2023.
CCEDNet Manitoba made recommendations in advance of this year's budget focused on four key themes through a Provincial Budget Submission, presentation at a budget consultation meeting, and in direct meetings with Ministers.
CCEDNet Manitoba members set the public policy mandate of the Network through the annual Policy Summit process. This serves as the basis for recommendations to government on:
An Inclusive & Sustainable Economy through Community Economic Development
Addressing the Labour Shortage with Meaningful Employment
Housing Affordability & Energy Efficiency
Investing In Our Communities
The priorities of the provincial government in Budget 2023 related to affordability, health care, policing, and tax cuts. While the budget moved the needle on some important priorities of members in the Network, it did not fully deliver on strategic CED recommendations that would contribute to an inclusive & sustainable economy, meaningful employment, affordable housing, truly safer & healthier communities for everybody, and climate action.
CCEDNet and the Network's members will continue to collaborate together to encourage implementation of our holistic, inclusive, and comprehensive vision and recommendations for Community Economic Development in Manitoba.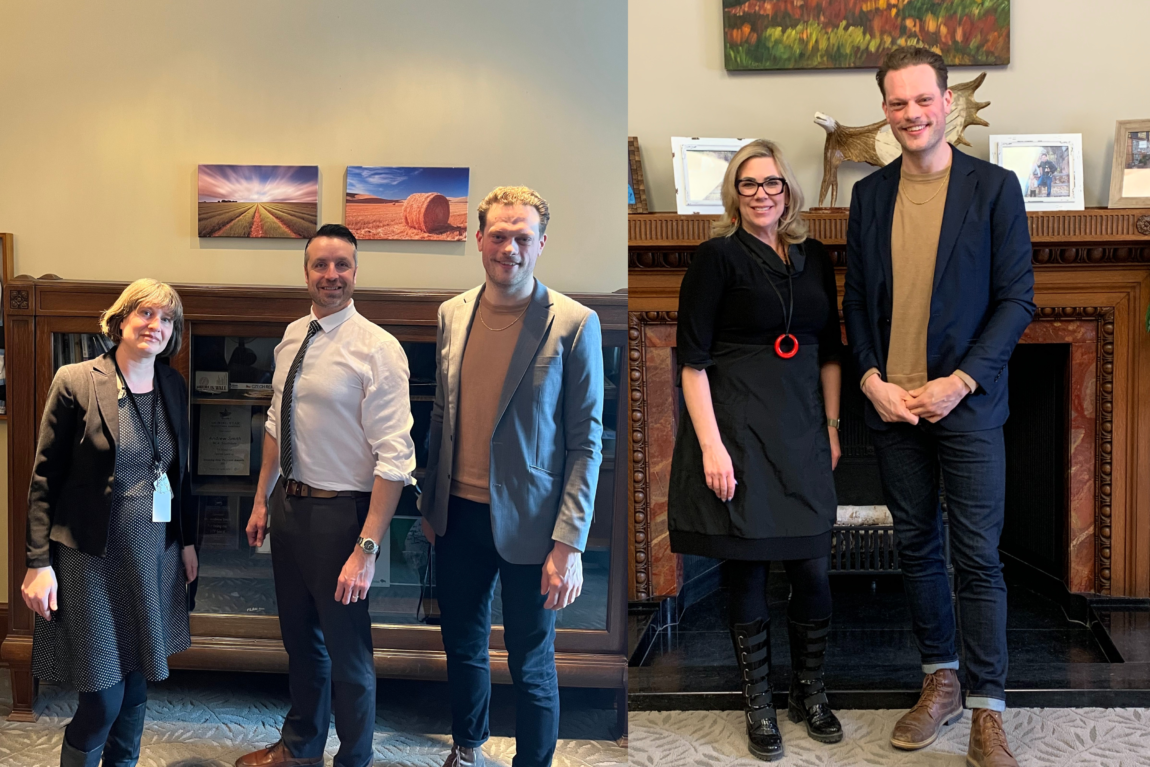 ---
Check out some information, analysis, and statements by other networks within CCEDNet Manitoba about Budget 2023, organized within Network priorities for Budget 2023.
All Manitoba Budget 2022 documents can be found here.
An Inclusive & Sustainable Economy through Community Economic Development
No funding announced for comprehensive development support for social enterprises, cooperatives, or community-based organizations leading inclusive economic development and recovery work
The government's Procurement Modernization approach is focused on consolidating contracts. There is no indication of interest in including intentional generation of social, economic, or environmental outcomes in procurement spending beyond the purchase itself.
Campaign 2000 – Manitoba's report provides an analysis of the Family Affordability Package, showing that Manitoba still has the highest child poverty rate among provinces.
Checkout what CCEDNet members and others are saying here:

Canadian Centre for Policy Alternatives – Manitoba analysis of tax changes made in the bduget and who they most benefit
The Climate Action Team's Budget 2023 response highlights spending for climate action, but most of the expenditures are largely for environmental management, leaving little by the way of energy transition. Read Climate Action Team's analysis and recommendations here.
Addressing the Labour Shortage with Meaningful Employment
Budget 2022 endowed money to create the Journey to Independence Fund, with about $1 million in annual revenue invested in organizations supporting individuals receiving EIA to transition into meaningful employment. Budget 2023 maintained this fund, as well as the EIA Transformation Fund that delivers similar outcomes.
The Community Supports Program was announced, providing one-time grants to promote and improve access to community supports and services for EIA clients with current or historical involvement with the justice system. More info and links to register here.
Proposals from the Network of expanding the First Jobs 4 Youth program or establishing a fee-waiver system for birth certificates were not included in Budget 2022.
Housing Affordability & Energy Efficiency
Previously announced $50 million investment in the province's homelessness strategy. Read analysis of the strategy from Make Poverty History Manitoba here and Right to Housing here and here, as well as CCEDNet member Manitoba Non-Profit Housing Association here.
Commitments to energy efficiency through Building Code Adoption and Implementation are still needed. Check out Sustainable Building Manitoba's research and campaign for this energy efficiency need.
Investing In Our Communities
CCEDNet member Abilities Manitoba and their member organizations had an important victory after a long campaign for improved front line wages for Community Living disABILITY Services. The budget outlines more than $81 million to the service providers of Community Living disABILITY Services and Children's disABILITY Services to raise the average funded wage rate to $19 per hour. This represents a 19% increase to the overall budget.
Continued support for the Family Violence Prevention Program Funding Model, supporting the operation of 10 family violence shelters across the province
The Community Economic Development Fund remains with an investment of $15 million
Continuing the Indigenous Reconciliation Initiatives Fund to support Indigenous-focused initiatives with $5 million allocated.
Budget 2023 maintains funding support to the Building Sustainable Communities Program. The Budget does not address the concerns or challenges faced by non-profit or community-based organizations in accessing funds or supporting community development programs, particularly staffing.
The Community Enterprise Development Tax Credit, scheduled to expire on December 31, 2011, was made permanent last year. The tax credit provides individuals and corporations who acquire equity capital in community-based enterprises in Manitoba with up to 45% tax credit. There are many opportunities to strengthen and promote the use of this tax credit to support CED enterprises in Manitoba.
Recommendations from the Network to renew the Building Sustainable Communities Program with multi-year, predictable funding were not implemented, as well as otehr funding and financing recommendations to strengthen support for community nonprofits
---
So what next?
Get involved in your Network's collaborative work for the 2023 Manitoba Election. Elections are an important time to push for our collective vision for inclusive, sustainable, and equitable communities directing their own futures – and your Network needs you! Coalitions within the Network will be running issues-based campaigns and you can get involved.
Contact to get involved in election advocacy.