Local Organizing for Fair Economies Community of Practice
Join a conversation to explore how local organizing principles and approaches can contribute to the creation of more sustainable, fair and inclusive economies
February's conversation will be on "Organizing for Grassroots Power & Leadership":
Join us from 1:00-2:30pm Eastern Standard Time on February 28, 2020
Register now and connection details will be emailed to you, as well as a reminder a few days before the session.
People power makes change happen, and local organizing is at the heart of community change efforts.  In this session, notable leaders in local organizing, especially within historically equity-seeking communities, will share insights for building grassroots power & leadership. 
SPEAKERS (more info on each speaker below)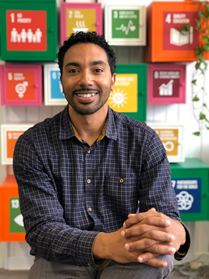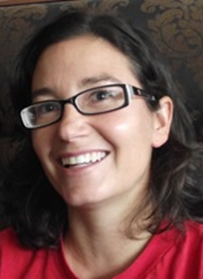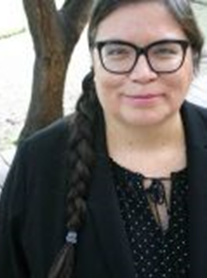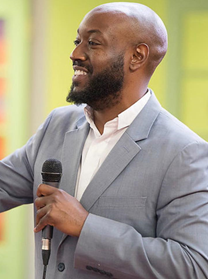 (left to right)
Rodney Small 

- Director, The One North End (O.N.E.), Halifax

Judy Duncan

 - Head Organizer, ACORN Canada

Lisa Forbes

 - Manager, SEED Winnipeg; Instructor, University of Winnipeg Urban & Inner City Studies

Victor Beausoleil

 - Principal Consultant, Intuit Consulting; Steering Committee, SETSI (Social Economy through Social Inclusion)
LOGISTICS
The Local Organizing for Fair Economies Community of Practice is an online conversation space, held through video conferencing on Zoom.

This session is in English.

You will need speakers or a headset on your computer.  To ensure your system will be compatible with our webinar platform, look at the Zoom quick start guide prior to the session. 

Further login details will be sent along with a registration confirmation.
SPEAKER BIOGRAPHIES
Rodney Small: Rodney is a father, change maker, community builder, mentor, coach, and entrepreneur. Born and raised in Halifax, Nova Scotia, Rodney has established a passion for both its people and communities, working hard to help ensure those individuals and communities thrive and grow. As a graduate of Dalhousie's Bachelor of Management program with a focus on innovation and entrepreneurship, Rodney uses his skills and expertise to engage people to identify innovative ways of dealing with social, cultural, and environmental issues that have affected the growth of the community. Rodney's passion for the African Nova Scotian (ANS) community inspires his work, as it is here where he has developed many of the values and beliefs that are ingrained in his efforts.
Judy Duncan: Judy Duncan founded ACORN Canada over 9 years ago in August 2004. Under her management the organization has now grown to over 49,000 members, 20 chapters and four offices across the country. Before moving back to Canada, Judy worked as a lead organizer for Washington ACORN for 1.5 years. Judy received her M.A. in Community and Regional Planning from the University of British Columbia in 2003.
Lisa Forbes: Lisa Forbes is an Aboriginal woman who works in the field of community economic development at SEED Winnipeg and sometimes as a sessional facilitator at the University of Winnipeg Urban and Inner City Studies program.   She currently manages a program to train Indigenous women for self-employment.  Lisa volunteers for local human rights and social justice initiatives, her grassroots organizing includes direct actions or lobbying through Winnipeg Indigenous Rock the Vote, Stop Violence Against Aboriginal Women Action Group, West End 24 hour Safe Space and the Trees Please! Coalition.
Victor Beausoleil: At the age of 25, Victor Beausoleil Co-Founded Redemption Reintegration Services one of the largest youth-led, youth justice agencies in Canada. Victor has worked diligently in the broader equity seeking communities across Canada for the past fifteen years. Victor Beausoleil has been a board member of the Atkinson Charitable Foundation, The Harriet Tubman Community Organization, as well as a member of the grant review committee's of the Laidlaw Foundation, the Toronto Community Housing Social Investment Fund. Victor is currently on the board of directors for the Toronto Community Benefits Network, a board member of CCEDnet - The Canadian Community Economic Development Network, and REAC - the Regional Ethno- Advisory Council for Corrections Services Canada. Victor Beausoleil is currently the President + CEO of Intuit Consulting and the founder of SETSI – The Social Economy Through Social Inclusion Coalition. Victor has written eleven books and currently resides in Toronto with his wife and four children.
ABOUT THE COMMUNITY OF PRACTICE
The Local Organizing for Fair Economies Community of Practice faciliates conversations with people from across Canada and Indigenous territories to:
Curate resources (Community Benefits page)
Facilitate conversations about challenges and solutions
Track policy updates (municipal, provincial, federal, Indigenous, etc.)
Help identify resources available
Join us! 
When
28 February, 2020 13:00 ET to 14:30 ET