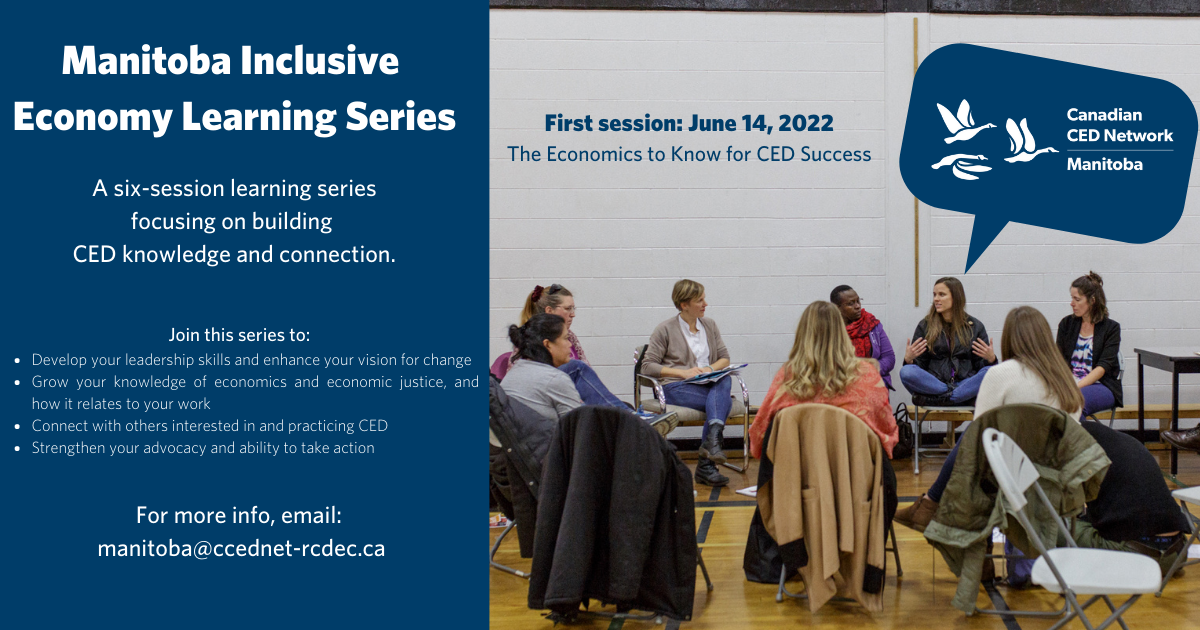 12:00 - 1:30 PM Central Time | The WestEnd Commons 365 McGee Street, Winnipeg, MB
As a CED practitioner, your work is simultaneously helping address the social, economic, and environmental challenges of our time while building up an alternative getting closer to a truly inclusive economy. For your work, your advocacy, your organization, or your community - what are the most important things you need to understand about our current economy and how CED fits? This session will explore the basics of economic literacy to help your CED work be as effective as possible.
Join University of Manitoba Professor of Economics Jesse Hajer for an accessible and engaging introduction to The Economics to Know for CED Success.
As COVID-19 has impacted our communities, many members of the Canadian CED Network in Manitoba have been interested in and having more economic conversations. This event is open to those both new and experienced in these ideas to come together, learn, and collaborate.
Accessibility: The event space is in the basement in The WestEnd Commons. A ramp is available to access the front door, and an elevator is available to reach the basement. Additional accessibility accommodations are available by advanced request. Contact Marlis Funk at m.funk@ccednet-rcdec.ca by June 10, 2022.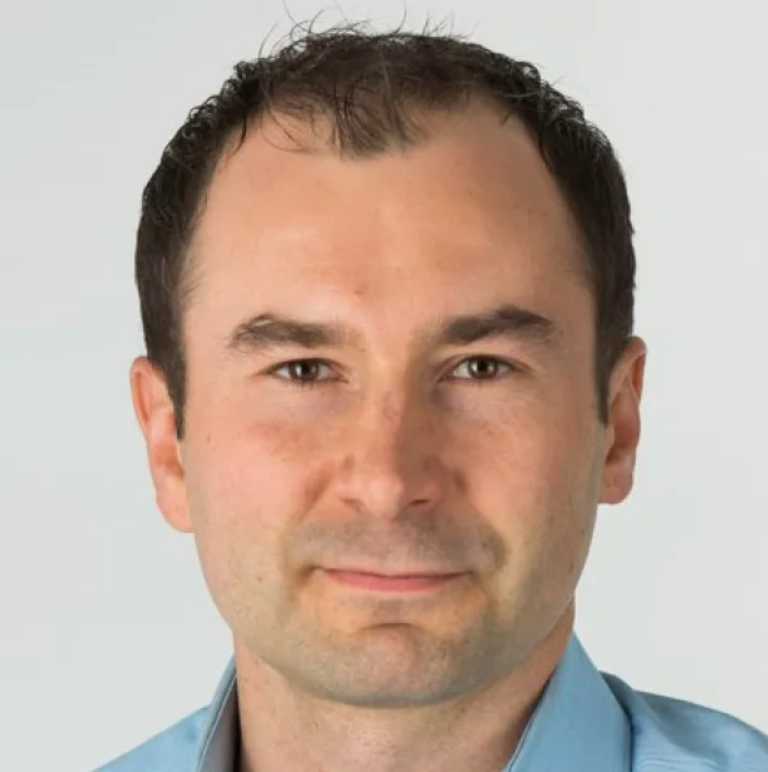 Cost:
CCEDNet members -  free (optional: $10 donation to cover some of your lunch costs)
Non-CCEDnet members - cost - $20/session (Not a member? Join CCEDNet)
About the Facilitator Jesse Hajer:
Jesse Hajer is an Assistant professor in the Department of Economics and Labour Studies program at the University of Manitoba. His research areas include political economy and public policy, with a focus on housing, CED, poverty and inequality.
---
This is part one in the Manitoba Inclusive Economy Learning Series.
Are you working to strengthen your local community here in Manitoba? Do you envision a more inclusive economic system in our province? Want to connect with others to dream and build more sustainable communities and fairer economies?
The ideas and practices of Community Economic Development (CED) are ready to meet the moment we're in. CED addresses poverty, it builds climate resilience, and it contributes to a more inclusive economy. 
But, to make CED happen we need to:
Learn together and share best practices, models, and stories, building up our collective understanding of building a more inclusive Manitoba economy 
Build capacity and connect together to strengthen advocacy work 
If you're passionate about the concept and helping the build local economies that strengthen communities and benefit everyone, you are invited to join - whether you're just learning about this work, or are already involved in local community organizing and CED work. 
This series is designed to strengthen the work of CCEDNet members, but is open to non-members who are interested in the topic. To join CCEDNet or to find out more about our barrier-free membership policy, click here.
If you join this series, you will:
Develop your leadership skills and enhance your vision for change 
Grow your knowledge of economics and economic justice, and how it relates to your work
Connect with others interested in and practicing CED
Strengthen your advocacy and ability to take action
Upcoming sessions (stay tuned for registration info):
September 13, 2022 - Indigenous Economies, CED, and the Social Economy
November 15, 2022 - Economic Development Supports in Manitoba & how can CED benefit?
January 17, 2023 - What's the Connection between CED and Land Back?
March 14, 2023 - Community-Based Business Succession in Manitoba
May 16, 2023 - Social Finance and Community Investment in Manitoba - what do we have and what's needed?
When
14 June, 2022 11:00 ET to 12:30 ET
Location
The WestEnd Commons




365 McGee Street




(641 St. Matthews Avenue - use door on McGee st.)




Winnipeg

,

MB




Canada
Event Fee(s)
| | |
| --- | --- |
| CCEDNet member | $0.00 |
| CCEDNet member (optional lunch donation) | $10.00 |
| Non-member | $20.00 |