1:00 - 2:30 PM Central Time | Online (link with registration)
Join for an engaging and visionary conversation with Community Economic Development (CED) leaders about Indigenous Economies & CED.
The history and practice of CED has been led and shaped by Indigenous people, including the development of the Neechi Principles. Currently, transformative community economic development work is being guided by Indigenous peoples in urban, rural, and northern communities.
What does Indigenous Economies & CED look like now, including in Manitoba? For CED practitioners, what lessons and stories can be shared to continue building the practice? And, importantly, how can Indigenous-led CED help meet the challenges of our time - addressing poverty, building climate resilience, and contributing to more inclusive communities and economies.
In this session, speakers will explore these questions, share stories and experience of their own work, and open up the conversation to participants.
Through challenges facing our communities, many members of the Canadian CED Network in Manitoba have been interested in and having more conversations at the intersection of community development and economies. This event is open to those both new and experienced in these ideas to come together, learn, and collaborate.
We encourage you to participate in the entire Inclusive Economy Learning Series!
Accessibility: Closed Captioning will be available at the workshop. Additional accessibility accommodations are available by advanced request by contacting Marlis Funk at m.funk@ccednet-rcdec.ca by September 21, 2022. 
Cost:
CCEDNet members -  free 
Non-CCEDnet members - free (Not a member? Join CCEDNet)
About the Speakers:
Shady Hafez
Special Projects Advisor, National Association Friendship Centres
Jody Linklater
Founder & Managing Director, First Nation YouthBuild Canada
CEO, Clean Communities Corp
Business Development Officer, Atoskiwin Training and Employment Centre
Kendell Joiner
Executive Director of the Native Clan Organization
Co-Chair of the Winnipeg Indigenous Executive Circle.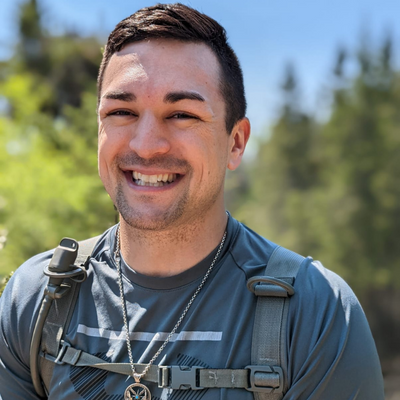 Kendell Joiner (Méstaéhotóá'e) is an American-born, proud member of the Northern Cheyenne Nation located in Southeast Montana. Having grown up around his tribe and culture, the values of community, unity, and the common-good are centrepiece lessons that he carries in his current role as the Executive Director of the Native Clan Organization. 
Kendell holds multiple undergraduate degrees in Criminal Justice, Corrections, and possesses a Master of Public Administration education that he utilizes to change systems and make our world a more balanced and empathetic one.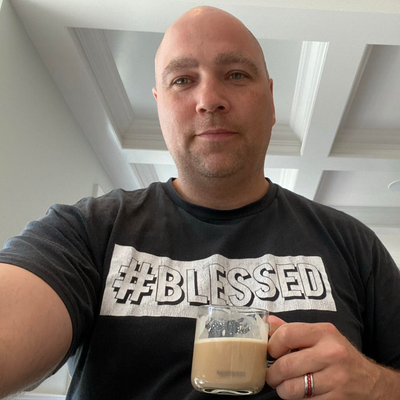 Jody Linklater's mission has always been to assist individuals and organizations achieve excellent performance. 
Clean Communities works with leading partners to create and implement a Community Prosperity Plan unique to each community.
Jody is the founder in the formation, development and outreach of Indigenous YouthBuild Canada (IYBC)- A national job-readiness program now renamed as First Nation YouthBuild Canada (FNYBC). Jody has now been focused on spreading the vision and working with global partners to bring attentions to FNYBC - the first recognized indigenous YBI site in the world!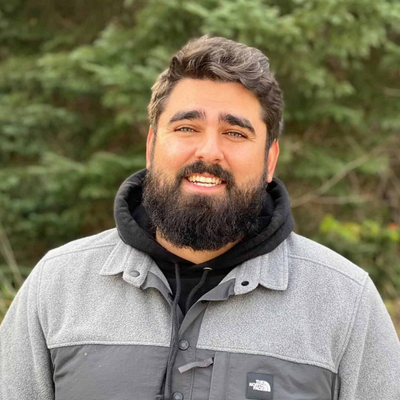 Shady Hafez (he/him) is an Algonquin Anishinabe and Syrian member of Kitigan Zibi Anishinabeg. Shady is currently a PhD student in Sociology at the University of Toronto, a Yellowhead Institute Research Fellow and is also the Special Projects Advisor to the National Association of Friendship Centres. Shady's main role at the NAFC is overseeing the Investment Readiness Program, which currently supports the development, start up and growth of urban Indigenous social enterprises. 
With over 15 years' experience working directly with and for Indigenous communities, Shady has supported communities in the development of programs and services related to health and social well-being to cultural resurgence and political and economic autonomy.
---
This is part two in the Manitoba Inclusive Economy Learning Series.
Are you working to strengthen your local community here in Manitoba? Do you envision a more inclusive economic system in our province? Want to connect with others to dream and build more sustainable communities and fairer economies?
The ideas and practices of Community Economic Development (CED) are ready to meet the moment we're in. CED addresses poverty, it builds climate resilience, and it contributes to a more inclusive economy. 
But, to make CED happen we need to:
Learn together and share best practices, models, and stories, building up our collective understanding of building a more inclusive Manitoba economy 
Build capacity and connect together to strengthen advocacy work 
If you're passionate about the concept and helping the build local economies that strengthen communities and benefit everyone, you are invited to join - whether you're just learning about this work, or are already involved in local community organizing and CED work. 
This series is designed to strengthen the work of CCEDNet members, but is open to non-members who are interested in the topic. To join CCEDNet or to find out more about our barrier-free membership policy, click here.
If you join this series, you will:
Develop your leadership skills and enhance your vision for change 
Grow your knowledge of economics and economic justice, and how it relates to your work
Connect with others interested in and practicing CED
Strengthen your advocacy and ability to take action
Upcoming sessions (dates and titles subject to change - stay tuned for more information):
September 26, 2022 - Indigenous Economies & CED
November 23, 2022 - Economic Development Supports in Manitoba & how can CED benefit?
January 17, 2023 - What's the Connection between CED and Land Back?
March 14, 2023 - Community-Based Business Succession in Manitoba
May 16, 2023 - Social Finance and Community Investment in Manitoba - what do we have and what's needed?
When
26 September, 2022 14:00 ET to 15:30 ET