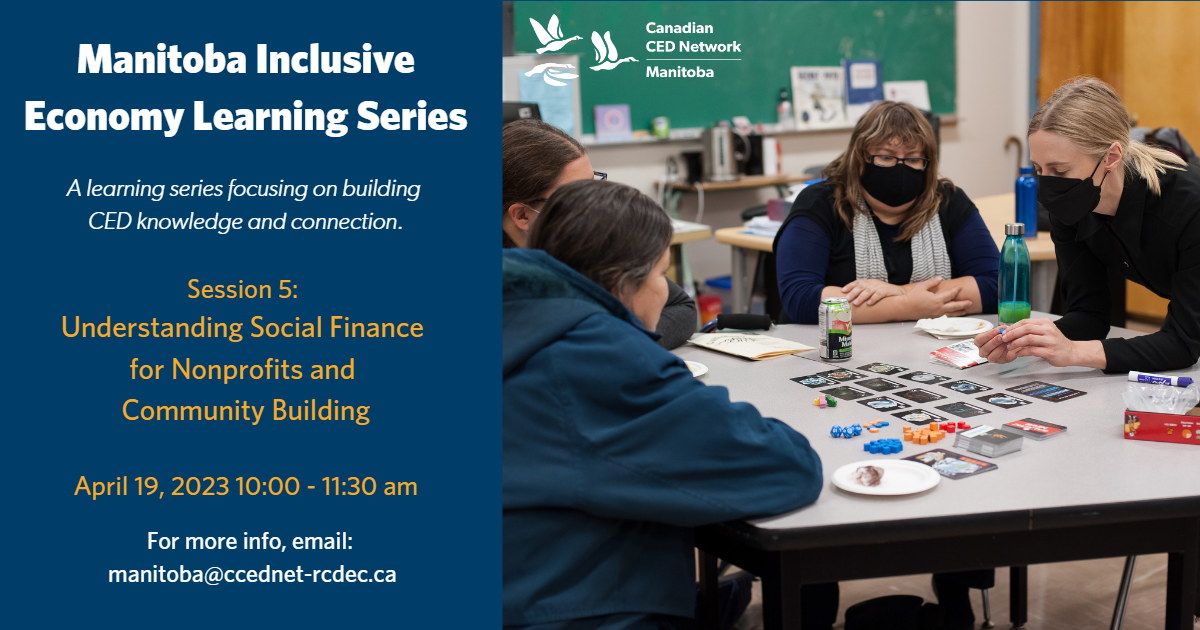 ---
10:00 – 11:30 am Central Time | United Way Winnipeg Learning Centre and on zoom
We need innovative resources and funding to really nurture and grow community building efforts here in Manitoba.
But talking about finance and funding can feel remote and confusing against the day to day concerns of community building. At this workshop, build your comfort with this part of our CED field by joining a conversation about why community builders should care about social finance.
Social finance models aim to change that and unlock more resources for socially innovative work. Finance is a tool towards social change, not an end in itself. It can be used to support important work building more sustainable, equitable, and inclusive communities.
We also know that the world of investment and finance has often been a source of inequality for various people and communities. Part of being able to imagine a future where our collective goals are realized is getting more comfortable with the environment we work in.
Join local CED leaders from SEED Winnipeg and Jubilee Fund for this important conversation of understanding Social Finance for Non-Profits and Community Building in the Manitoba context.
Please note that this is a hybrid workshop. 
Accessibility: Accessibility accommodations are available by advanced request by contacting Marlis Funk at m.funk@ccednet-rcdec.ca by April 12, 2023.
Cost:
CCEDNet members -  free 
Barrier-free* - $0
Non-member organization or individual - $20 (Not a member? Join CCEDNet)
*Barrier-free – This option might be community members who are Indigenous, Black, or People of Colour, people with disabilities, students, people with lived experience of poverty, or low-income earners.
---
About the Panelists: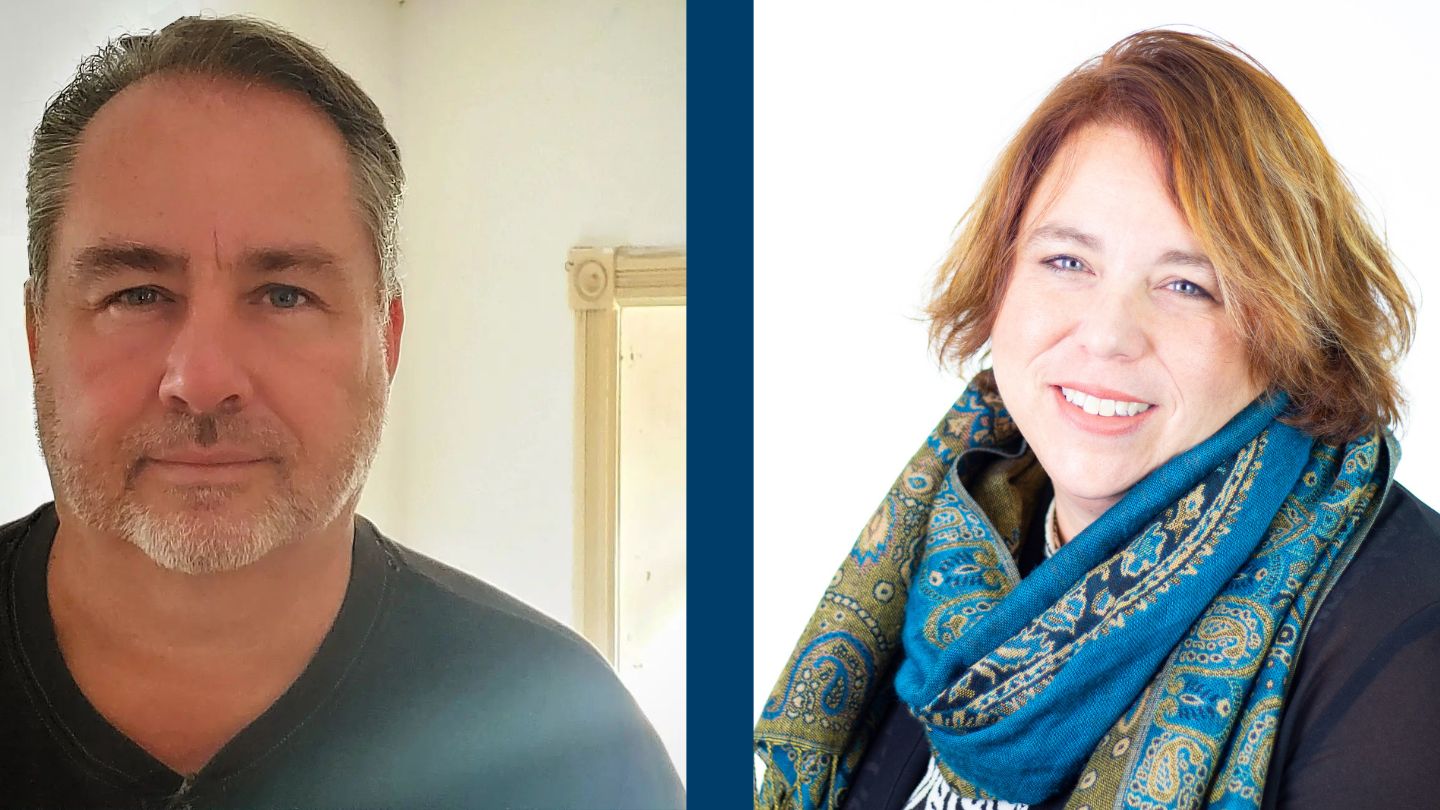 Carinna D'Abramo Rosales is the Co-Director of SEED Winnipeg Inc. Carinna's 20+ years of work at SEED has focused on program and enterprise development for low income individuals, groups, neighborhoods and projects with both a poverty reduction and job creation lens, as well as local and national policy work addressing systemic barriers to economic inclusion.
She is a founding and current board member of Diversity Food Services and Manitoba Cooperative Association, founder and co-convener of the MB Social Finance Working Group and member of a National community of practice; Table of Impact Investors and Practitioners (TIIP). The TIIP table consists of leaders from across Canada that work collaboratively to advance the understanding and use of social finance mechanisms and funds to create positive social impacts.
Peter Cantelon is the executive director at The Jubilee Fund. Peter is an experienced manager in the non-profit and for-profit sectors who stays active and engaged in social justice causes. He is founder and chair of the Pembina Valley Multifaith Council and has been a director/chair of multiple boards. He is also the founder of Diversitas—a forum for expert speakers to come to rural Manitoba and communicate/educate on themes of diversity.
---
This is part five in the Manitoba Inclusive Economy Learning Series.
Are you working to strengthen your local community here in Manitoba? Do you envision a more inclusive economic system in our province? Want to connect with others to dream and build more sustainable communities and fairer economies?
The ideas and practices of Community Economic Development (CED) are ready to meet the moment we're in. CED addresses poverty, it builds climate resilience, and it contributes to a more inclusive economy. 
But, to make CED happen we need to:
Learn together and share best practices, models, and stories, building up our collective understanding of building a more inclusive Manitoba economy 
Build capacity and connect together to strengthen advocacy work 
If you're passionate about the concept and helping the build local economies that strengthen communities and benefit everyone, you are invited to join - whether you're just learning about this work, or are already involved in local community organizing and CED work. 
This series is designed to strengthen the work of CCEDNet members, but is open to non-members who are interested in the topic. To join CCEDNet or to find out more about our barrier-free membership policy, click here.
If you join this series, you will:
Develop your leadership skills and enhance your vision for change 
Grow your knowledge of economics and economic justice, and how it relates to your work
Connect with others interested in and practicing CED
Strengthen your advocacy and ability to take action
When
19 April, 2023 11:00 ET to 12:30 ET
Event Fee(s)
| | |
| --- | --- |
| Non-member organization or individual | $20.00 |
| CCEDNet member rate | $0.00 |
| Barrier-free | $0.00 |