The Canadian Women's Foundation (CWF) is a national leader in the movement for gender justice in Canada. Through funding, research, advocacy, and knowledge sharing, CWF works to achieve systemic change. We interviewed Sagal Dualeh, Senior Director, Investment Readiness Program at CWF to find out more about gender justice and community economic development (CED).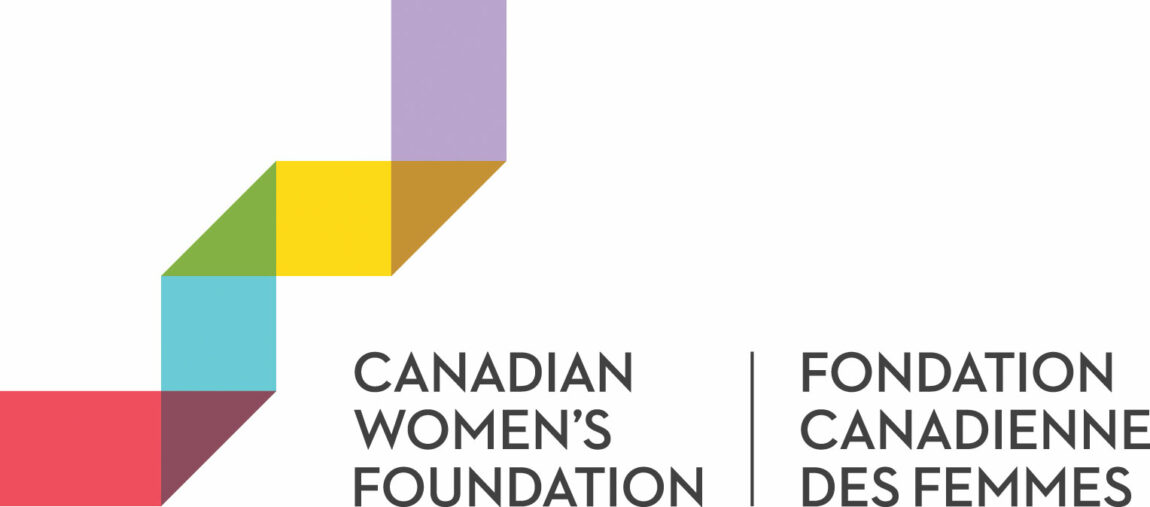 What is gender justice and how does community economic development (CED) advance the cause of gender justice?
The Global Fund for Women defines gender justice as the redistribution of power, opportunities, and access for people of all genders. Achieving gender justice means that all women, girls, and Two Spirit, trans, and non-binary people get the full rights, support, and respect they deserve. This includes paid fair and livable wages, safety from violence and harassment, representation in all levels of decision-making, and every opportunity to thrive. Pursuing gender justice means pursuing a wide range of systemic changes for social justice, including an end to racism, poverty, and other forms of discrimination and barriers. As Third Wave Fund notes, "gender justice can only truly be achieved when all forms of oppression cease to exist".
Economic development advances gender justice by addressing the fact that women and gender-diverse people are at high risk of poverty, which makes them and their families vulnerable to problems like housing and food insecurity, exploitation, and gender-based violence. When economic development programs are grounded in their communities, they can be tailored to the unique needs, cultures, and strengths of those communities. They can offer wrap-around supports – such as childcare services or subsidies, transportation support, emergency loans for program materials – tailored to maximize program participants' chances of success. They can also build the community's capacity for mentorship, leadership, and sustainability in economic development.
What does a feminist approach to community economic development look like?
A feminist approach to community economic development:
Seeks to undo patriarchal social structures, as well as recognize that colonialism is a root cause of "power over" relationships.
Takes a strengths-based approach, which means not only "funding deficits" but building resilience and capacity.
Supports and builds collective action and movements, taking direction from organizations led by people they represent and acting on the concept of "nothing about us, without us."
Applies an intersectional approach, recognizing and responding to the diversities of people and communities
Creates pathways for women and gender-diverse people to actively participate and lead, as they are most affected by gender inequalities
Responds to peoples' immediate individual needs while also working to change policy, law, and institutions for the better.
We love CWF's origin story and the respect you pay to the Founding Mothers of the Foundation. What progress have you seen since the founding, and what challenges remain?
The Foundation was launched more than 30 years ago by a visionary group of women who believed that, by working together, we can overcome immense challenges. On the economic front, it's been encouraging to see progress in terms of women's workforce participation and earning potential, particularly in traditionally male-dominated arenas like STEM. It's also been encouraging to see an increased ratio of women in professional and political leadership roles, where they are in a position to advocate for structural and systemic change. More recently, it's been promising to see the federal government's increased investments in supporting gender equality, and its commitment to establishing a national childcare system.
But many challenges remain, particularly when we take an intersectional lens to diverse women's progress. It's clear that barriers remain higher for women who are racialized, Indigenous, newcomers, or living with disabilities, for example. Women and gender-diverse people from these groups face a higher wage gap as well as more discrimination when it comes to accessing employment, advancement, and leadership opportunities. These groups were also disproportionately impacted by the pandemic in terms of loss of employment and income, making action and systemic change event more urgent.
Through the Resetting Normal report series, the Foundation has outlined key priorities for policy- and decision-makers when it comes to centring gender equity in the pandemic recovery. Taking action on these priorities now will also help to shock-proof the country against possible future crises, including the coming climate emergency.
Canadian Women's Foundation is an Investment Readiness Program (IRP) partner. How has the IRP helped advance the cause of gender justice? What impacts have you seen the IRP have in your communities?
The Investment Readiness Program has helped boost the participation of women and gender diverse people in Canada's growing social finance, social enterprise and innovation sector. The IRP has been especially important for organizations that serve women and gender diverse people who face multiple barriers and who have historically been excluded from accessing capital, financing and support.
Through prioritized funding and capacity building supports to social enterprises, non-profits and enterprising charities led by and serving women and/or gender diverse people, we've seen the economic growth and readiness of these social purpose organizations as they not only join but influence Canada's emerging growing social finance marketplace. We've seen social purpose organizations grow their revenue and scale impact in their communities as they address issues such as affordable housing, gender-based violence, poverty, food insecurity and so much more.
In practice, we see the strengths and unique features of ventures led by and serving women and gender diverse people since they have a deep commitment to gender justice and social change, are best-placed in their communities, know the strengths of the communities they serve, and how to design social innovations that centre women and women and gender diverse people.
To learn more about our Investment Readiness Program and funding opportunities, and access resources for entrepreneurs, social enterprises, and social purpose organizations, click here. To stay-up-to date on all Canadian Women's Foundation funding opportunities, sign up for our Community Initiatives newsletter here.
How can CCEDNet members support the work that the Canadian Women's Foundation is doing?
You can get involved in gender justice in a number of ways. The last two years have been challenging for us all. The COVID-19 pandemic has shaken 30 years of gender equality gains, and it continues to have an unprecedented impact on vulnerable women, girls and gender-diverse people throughout the country. There is a lot to be done and now, more than ever, we are looking for help from people like you, who have an interest in helping to advance gender justice through generously sharing your time, skills and ideas.
One way to get involved is to become aware of Signal for Help – a simple one-handed gesture/sign without a digital trace to help people facing abuse, save lives and drive cultural change. Since the Signal for Help was launched in April 2020 by the Canadian Women's Foundation, and it has gone viral around the world. It has been adopted regionally by 200+ organizations across 40+ countries and shared millions of times on social media.
Read about Principles for Feminist Funding here.
Listen to our Alright, Now What? Podcast here. Every other Wednesday, our experts and partners put an intersectional feminist lens on one topic or story we've all been hearing about … the issues and stories that just seem to keep resurfacing and make you wonder, "What's this about?", "Why is this still happening?", and "How is it possible we haven't fixed this yet?" We're going to explore the systemic roots of these things and the strategies for change that will move us closer to the goal of gender justice. Listen wherever you get your podcast content.
Get involved in the Tireless Campaign and donate here or explore other ways to give and support gender justice by joining our volunteer mailing list here.