In Step into the River: A Framework for Economic Reconciliation, Sxwpilemaát Siyám (Chief Leanne Joe, Squamish Nation) and Lily Raphael draw direct linkages between reconciliation and CED. "The principles of CED and Indigenous worldviews have a lot in common including holism, interconnectivity, systems thinking, grounding initiatives in place, and centering well-being and the environment, and not just production/profit. Reconciliation is an implementation of CED," they explain. Their framework encourages us to understand economic reconciliation as an ongoing journey, one guided by values such as accountability and truth-telling, recognition and respect for title and rights, and connection to land and place.

To put these principles into practice, we need a foundation of strong reciprocal relationships. For CCEDNet, our partnership with the National Association of Friendship Centres (NAFC) is one such relationship. For the past several years, we've been collaborating with NAFC (as well as SRDC) to run the youth employment program CreateAction. It's a rich relationship, and our peers at NAFC are gracious teachers. So we asked Francyne Joe, NAFC's partnership manager, to share her thoughts on economic reconciliation.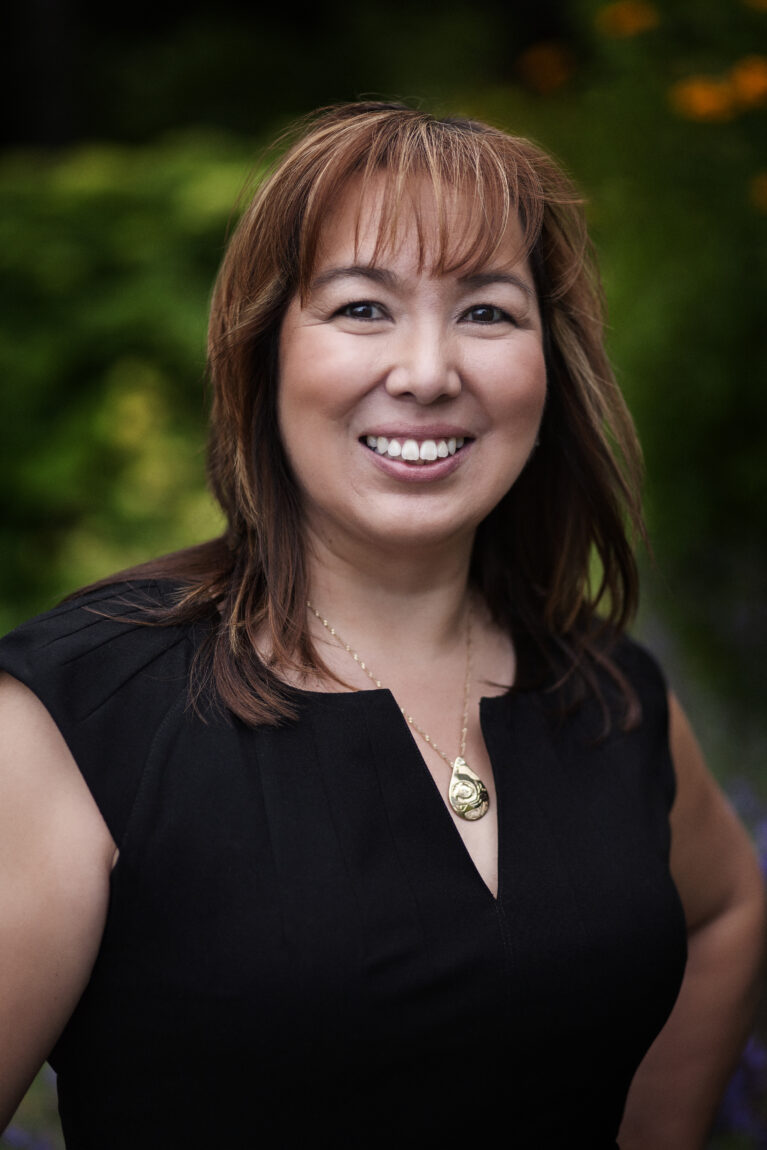 CCEDNet: What is the relationship between CED and reconciliation?
Francyne Joe: CED looks to create opportunities through social innovation and economic opportunities that benefit those people facing challenges due to finances, education, employment, etc. By partnering in a reconciliatory manner on entrepreneurial activities, we look to engage collaboratively on endeavors that are mutually beneficial for the community and the environment recognizing that prosperity may be reflected not just in financial gain but helping people to achieve various facets of prosperity while ensuring the land is continually cared for by us for future generations.

CCEDNet: Which Indigenous-run CED initiatives do you find inspiring? What are some of the lessons, challenges, and/or victories that have emerged from these initiatives?
FJ: The project at the Winnipeg Indigenous Friendship Centre is the most inspiring. Being able to hire a youth to provide leadership and energy for a program that had been diminished by COVID-circumstances demonstrated that individuals can lead a change that can benefit a community! Her passion and energy led to a re-energised sports program and grew to support other demographic groups which really embraced the vision of the Friendship Centre movement and their reason for being.

CCEDNet: What is economic reconciliation? How can the CED sector help to advance the pursuit of economic reconciliation?
FJ: I think of economic reconciliation as the merging of commercial prosperity with a holistic approach, a traditional approach. It draws upon partnerships within the community, of mutual goals, and shared prosperity over and above money.
CED can help remind us that as we pursue economic reconciliation, we are looking at the benefits besides just financial – does it harmonize with community goals, support individual growth, share the values of the community and develop capacity that are valuable for long-term goals? Is it inclusive?

CCEDNet: How can the CED sector better integrate the principles of Indigenous sovereignty, reconciliation, and decolonization into the core of its work?
FJ: Application of these principles (sovereignty, reconciliation, and decolonization) when pursuing new activities or reviewing previous activities with these principles in mind, to ensure that such principles are not being violated. If they are being violated, what can we do to remedy the situation?
Collaboration with local Indigenous groups on how to improve policies or activities being sought and actually considered. The process may not be popular, or fast, or cheap, but it should ensure that future generations don't have to solve the mistakes we make now.

CCEDNet: What does it mean for non-Indigenous CED practitioners to be in good relationship with Indigenous CED practitioners?
FJ: It's a continual learning process for everyone and the situations may change depending on various factors such as time or geography. Good relationships take time and need to be constantly cared for and when changes occur, communication is integral.

CCEDNet: What roles might young people (such as the youth participants in CreateAction) play in advancing economic reconciliation?
FJ: Just raising the questions and considering the response (or lack of response) is a good start. Young people will benefit as will all youth by ensuring everyone is consistent and harmonious when approaching economic reconciliation. This is a long-term path.
As Chief Dr Robert Joseph said – Our future, and the well-being of all our children rests with the kinds of relationships we build today.