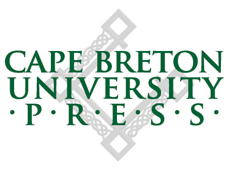 Having made major gains in practice and having built local capacities through innovation, Community Economic Development practice now stands at a crossroads. In Building for Social Change, Eric Shragge, Michael Toye and colleagues from across the country offer a timely critical examination of CED practices and debates.
This book is designed for CED practitioners, for others working in community-based organizations and those being trained. The goal of this book is to describe and analyze CED practice, primarily in Canada, but also the U.S. and Kenya, through a wide range of subjects, the evolution of its definitions and economic dimensions.
Contents:
1. Introduction: CED and Social Change by Eric Shragge and Michael Toye
2. CED in Canada: Review of Definitions and Profile of Practice by Michael Toye and Nicole Chaland
3. Economics for CED Practitioners by John Loxley and Laura Lamb
4. Taking Care of Business? by Andrea Levy
5. Urban Perspectives on CED Practice: The Montréal Experience by Jean-Marc Fontan, Pierre Hamel, Richard Morin and Eric Shragge
6. Why Women? by Melanie Conn
7. Making Space:  Aboriginal Perspectives on Community Economic Development by Wanda Wuttunee
8. Aboriginal Economic Development in the Shadow of the Borg by David Newhouse
9. Working Like Crazy on Working Like Crazy: Imag(in)ing CED Practice Through Documentary Film by Kathryn Church
10. Putting Housing on the CED Agenda by Jill Hanley and Luba Serge
11. Curtain Call:  In Search of a Missing Actor for Sustainable Community Development by Mark Roseland
12. Worker Ownership as a Strategy for Community Development by Gayle Broad and Linda Savory-Gordon
13. State of the Art: The Third Option by Gertude Anne MacIntyre and Jim Lotz
14. CED Practice in the United States by Margaret Wilder, Jocelyn D. Taliaferro, Raheema Jabbar-Bey and Bahira Sherif-Trask
15. Creating Sustainable Local Economic Development Through Sustainable Partnerships:  The BIP-POP Process in Kitale, Kenya by Michael Lyons, Michael Majale and Paul Chege
16. A Time of Globalization and Neoliberalism:  The Franco-Ontarian Community, Community Economic Development and the Social Economy by David Welch
For more information on the book and to purchase, click here.