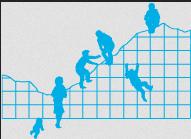 The Centre for Popular Economics supports and stands with the Occupy movement. They have produced this resource for activists who are fighting for an economy for the 99% – one that is just and sustainable.
This booklet is intended for distribution to activists in the Occupy movement. It is designed to serve as a resource for anyone working in any of hundreds of ways in that movement: organizing, writing, teaching, discussing with neighbors, protesting to build a more just and sustainable economic system.
The 15-part booklet presents a coherent analysis that is developed step by step for the reader. It starts by addressing major economic problems — by no means the complete list! — and looking at their dimensions and their roots in the economic system. It then introduces some economic alternatives — visions of a different kind of economy. The booklet includes a timeline of the period since 1900 and an accompanying narrative.
The booklet can be used as a complete resource in itself or as a source of short leaflets on individual topics. Each numbered section was designed to be usable on its own, to be copied or emailed to those interested in the particular topic; they may be copied and distributed freely.