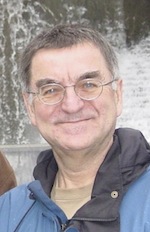 Québec provincial labour unions have supported the social and solidarity economy. They have created investment funds and credit unions. Most day-care centers (non-profits) are unionized. One union in particular, the Confédération des Syndicats Nationaux (CSN), has been in the forefront of this activity. How did this come about? This article tells part of the story.
This paper is mainly based on the presentation made at the Forum on the Solidarity Economy, but also includes other material, and will take into account developments that have taken place in the last months. Finally, the paper will give some thoughts and considerations about the more global question of labour unions and building the solidarity economy.
This paper is inspired by my own personal involvement in unions in Quebec province. From 1968 to my retirement as a college teacher in 1997, I was a union activist, in my local union, at regional level and at the national (Quebec) level. For readers outside Canada, its important to mention that Quebec is considered a nation, the only French speaking society in North America, and the largest nation of French origin outside of France. My involvement was within the Confédération des Syndicats Nationaux (CSN).
Article published in: Solidarity Economy I : Building Alternatives for the People and the Planet, Edited by Emily Kawano, Thomas Neal Masterton and Jonathan Teller-Elsberg, Center for Popular Economics, Amherst MA, USA, June 2010, pp 99-113.  Available at: www.lulu.com
Yvon Poirier is the Chair of the International Committee of the Canadian Community Economic Development Network (CCEDNet). As a college teacher before he retired in 1997, he was a union activist in the CSN at all levels, from the local to the national. Since retirement, he is involved in networking, including internationally. In particular, he is involved since 2004 in Intercontinental Network for the Promotion of the Social Solidarity Economy (RIPESS). He also participated in the World Social Forum in 2005 and in 2009. He is also co-publisher, since 2003, of an International Newsletter on Sustainable Local Development.