"There needs to be education on both sides. On the non-profit side: about how to engage with forprofits, but also on the other side around using private sector innovations to leverage the expertise and skills to non-profits and CED organizations and further the common social objectives."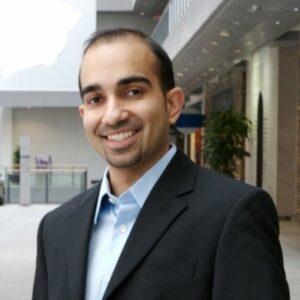 Meet Karim Harji, Manager of Partnership Development at Social Capital Partners (SCP) in Toronto. SCP is a national non-profit that provides growth financing and strategic advice to successful businesses that demonstrate a social mission in their human resources model and are looking to expand career opportunities for disadvantaged populations. Karim is also co-founder of the dynamic websites and a member of the Canadian Community Economic Development (CED) Network's Emerging Leaders committee.
About the Social Economy Stories Project
The Social Economy is made up of civil society organizations that deliberately address social objectives through economic action, often aimed at creating greater social and economic equality and opportunity for people and communities most disadvantaged in our current economy. Co-operatives, credit unions and non-profit community organizations, are all part of the Social Economy. The blending of social and economic objectives is taking root across the world as the best means to replace dependency and exclusion with self-determination and self-sufficiency.
CCEDNet is a member of the global movement (RIPESS) that has formed to promote the Social and Solidarity Economy as the vehicle to transform global poverty and inequality. In Canada, CCEDNet and its partner organization in Quebec (le Chantier de l'économie sociale) have advocated for investment in a major national research program to generate evidence and understanding of the impact and potential of the Social Economy. This led to the creation of the Canadian Social Economy Hub with funding from the Social Sciences and Humanities Research Council. The program is co-led by CCEDNet and the University of Victoria's BC Institute for Co-operative Studies, with several hundred research partners and projects throughout Canada.
The Social Economy stories published here are designed to provide practitioners' perspectives on what the Social Economy means to them and their communities. The first phase of this project produced seven stories written by CCEDNet's Create-Action interns, based on interviews with practitioners in Canada's Social Economy. These "stories" capture the human face of the sector and demonstrate the Social Economy as a real movement that is addressing the social, economic and environmental challenges of today in integrative and innovative ways. CCEDNet intends to develop a second phase of this project focusing on how the Social Economy creates solidarity within the country (i.e. between non-profits, CED organizations, credit unions, etc.) and how this inspires practitioners in their work. This phase will seek to highlight the voices of Aboriginal, immigrant and women practitioners in particular.