Update (April 12, 2023): The Community Leadership Program's 2-day leadership training starts on April 19, and we've got a special offer. When you register 2 employees from your organization for this training, we'll waive the program fee for a third employee!
Email to take advantage of this special offer. Don't delay, because registration ends on April 16!
---
Sign up today for Community Leadership Program's 2-day leadership training!
All programs are designed to help non-profit, community-based, and social purpose leaders, managers and organizations navigate challenge, change and opportunity successfully. This unique learning environment is intentionally designed to respond to your experience. You can expect to refine and build your leadership skills and apply what you've learned in new, meaningful and purposeful ways. You'll gain tools to help strengthen your teams and encourage problem solving and creativity, so that you can collectively navigate and effectively respond to change, innovation and the current priorities of your work environment.
Find more information about each program, including registration links, below:
---
Navigating Change for Leaders Training: 2-day | Zoom event
If you are leading any change elements in your organization, and need to implement major changes – this is the course for you. Organizational change is not easy. Oftentimes it has challenges and is incumbent on strategic, thoughtful leadership. How you navigate change and support others to move through it is critical. Arrive with a change issue in hand, apply leading change management principles, approaches and frameworks and leave with an action plan that will energize and best support your teams and stakeholders so together your vision for change can be achieved.
Learning Objectives:
Module 1 (7 hours):
Understand organizational change through the change curve and Bridges Transition Model; analyze the change in more detail to better inform your problem solving and response(s), develop the script and skills to participate in a change conversation based on principles of effective communication; explore the essential skills of a change leader, assess your own strengths and weaknesses and commit to an action(s) or strategy/ies to improve your capacity to lead through change.
Module 2 (7 hours):
Examine how to most effectively navigate uncertainty and ambivalence; embed resilience within your team(s) and your own leadership style; explore the context of the change to leverage strengths and opportunities and mitigate limitations, and threats; begin to map out an action plan that helps you and your stakeholders to intentionally and strategically navigate change; reflect on the posture you want to embody as a change leader
For whom: For those supporting employees through change or overseeing organizational change and looking to build a proactive response and plan through the transition.
Prerequisite: Due to the applied nature of this course you will be required to commit to approximately 1 hour of self reflection in advance of the first module and approximately 2 hours of self-reflection in advance of the second module.
When:
9am – 4pm ET on May 30 and June 9
Course fee:
$539 for CCEDNet members
$679 for Non-members
Limited Capacity: Please note that the course will be capped at 20 learners to ensure each participant has a high quality, engaging and impactful experience.
---
Important Note on Program Accessibility
Increasing ease of access for people of every identity and ability is our priority. Closed captioning will be available. But, if there is a barrier preventing you from fully joining us for these sessions, we want to help! Additional accessibility accommodations may be made available by contacting Adriana Zylinski.
---
Your Facilitator: Suzanne Gibson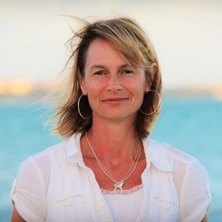 Our Leadership programs, facilitated by Suzanne Gibson, will offer anyone who leads a team the chance to take a well-supported deep dive into leadership practices, skills, and tools.
Suzanne Gibson "awakens the potential" of your organization to achieve its mandate and vision. Over the past 25 years, Suzanne has:

inspired new and established organizations to "dream big," unite around an idea and turn those dreams into reality
uncovered creative solutions to complex social and organization problems
mobilized diverse groups into strong teams
facilitated and supported leaders, staff and volunteers to achieve their personal and collective potential
applied her entrepreneurial flair to start up innovative new ventures
equipped organizations to secure much-needed knowledge, skills and resources.
Suzanne will help you draw out the very best from your staff and stakeholders as you help create a better world.

Not a CCEDNet member? Join CCEDNet or contact Adriana at .