If you're like Canadian CED Network Executive Director, Michael Toye, you have a pile of books on the side of your desk (see image below right) to remind you of how much you would like to read, if ever you get enough time. Many of us see the few weeks of summer vacation we may have as the prime opportunity to set high expectations for the reading we'd like to accomplish.
Building on last year's blog post, we again asked staff and board members what they were planning on reading this summer, both vocationally and 'vacationally'.
Below is what we have compiled and it provides a great window into the personalities and interests of those involved in the daily operations of CCEDNet and those involved in providing the oversight and vision building of CCEDNet's work.
But more than that, we hope you might be inspired by this list to add some or all of the following recommendations to your own reading list (for the summer or for a later time).

Click on the names below or scroll down to read the suggestions.

We'd love to hear what you're reading! Share your suggestions with us on Facebook or Twitter.
---
Art Lew
The Tyranny of Experts – Economists, Dictators, and the Forgotten Rights of the Poor by William Easterlye
Economist William Easterly, bestselling author of The White Man's Burden, traces the history of the fight against global poverty, showing not only how these tactics have trampled the individual freedom of the world's poor, but how in doing so have suppressed a vital debate about an alternative approach to solving poverty: freedom. Presenting a wealth of cutting-edge economic research, Easterly argues that only a new model of development—one predicated on respect for the individual rights of people in developing countries, that understands that unchecked state power is the problem and not the solution —will be capable of ending global poverty once and for all.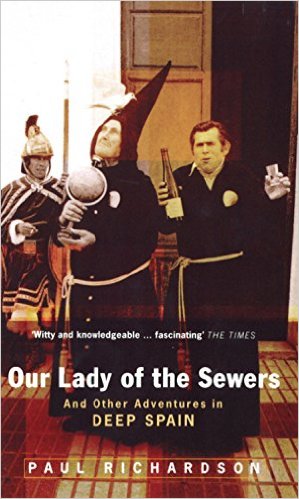 The Lady of the Sewers and Other Adventures in Deep Spain by Paul Richardson
Art will be moving to Spain for a while, and this book is part of his 'preparations.' Paul Richardson's mission—"to sieve out the ancient, perverse and eccentric from the new, nice and normal"—took him from coastal plain to mountainous peak. From ritual pig killings to wood-chopping competitions, from an alchemist who eats stone to pilgrimages in the name of obscure Virgins, his journey into deep Spain is captivating, often hilarious, sometimes surprising, and always highly illuminating.
---
Carol Madsen
Carol has been working for the past few years with members of the Somali community in the Surrey, BC. Some of the books she has been reading are inspired by this work.
Infidel: My Life and Nomad: From Islam to America by Ayaan Hirsi Ali