The Stronger Together Award celebrates individual and organizational members who have made exceptional contributions to Community Economic Development and/or who have provided outstanding leadership to CCEDNet in achieving our vision of sustainable, equitable and inclusive communities directing their own futures.
The next Stronger Together Award nomination period will take place in Spring 2023. But you don't have to wait until then to nominate a fellow CCEDNet member for this recognition. Please reach out to Adriana Zylinski at for more information.
2022 STRONGER TOGETHER AWARD RECIPIENTS
Momentum

Momentum began operations in 1991 as an employment program of the Mennonite Central Committee of Alberta with an initial focus on providing trades training to new Canadians. In 2002, Momentum became an independent community-based, charitable organization grounded in a community economic development approach and today not only provides trades training to new Canadians, but has supported thousands of Calgarians to build wealth and economic resilience through small business training, micro business loans, personal money management courses and financial coaching. Momentum works with individuals, businesses, communities and systems to increase each individuals' income and assets and create a thriving local economy for all.
Momentum's impact has been felt across Alberta and through the history of the CCEDNet Network. They have contributed to advocacy at various levels of government including leading the way for the City of Calgary to undertake social procurement. They have organized collective action through initiatives like Calgary's anti-poverty strategy Enough for All, as well as supported ecosystem and capacity building of other organizations through Be Local, a Calgary network of community-focused businesses that have integrated social and environmental impacts, while prioritizing relationships in the community. In partnership with Mount Royal University, Momentum has also advanced CED learning locally through the Economics for Social Change Program.
The contributions extend to the development of CCEDNet in important ways. A founding member of CCEDNet, today, Momentum participates in the National Policy Council and partners on AB Seed, an ecosystem building initiative in Alberta that enhances collaboration, communication, and strategization of leaders and contributors working in the social economy. Momentum was also lead host of EconoUs2017.
Their success is an example of the power of shared work and relationships being held over a long time. Consistently, thinking bigger than their own mandate, their pragmatic and strong systems approach has been invaluable to building a sustainable and locally-controlled economy in Alberta.
---
Ryan O'Neil Knight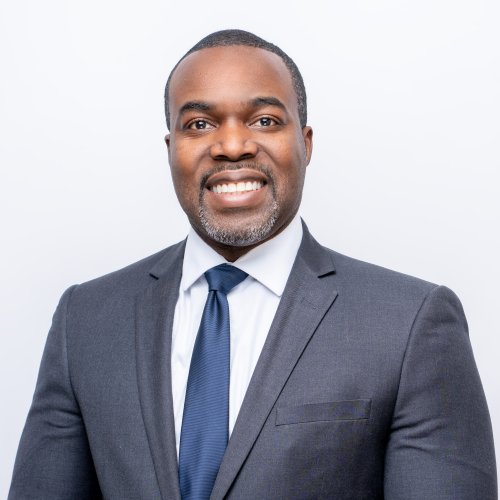 Ryan O'Neil Knight has surely demonstrated his inestimable influence as an ecosystem animator. Ryan is a co-founding partner and President of the Afro-Caribbean Business Network (ACBN), a network for the Black community that bridges the economic gap for Black entrepreneurs providing Black businesses with the resources they need to start, grow and scale up. As one of Canada's leading organizations for mentoring and developing Black businesses, it also created the first Black-led micro loan program in Ontario!
Ryan's commitment to black and youth entrepreneurship, compassion for others, ability to build consensus among partners, strong capacity for leadership and his dedication to community economic development initiatives and co-operative principles has led to multiplied impact within the community.
Recently, Ryan championed the planning of the Federal Black Entrepreneurship Ecosystem Conference 2022, a strategy developed in partnership with the government of Canada and the Ecosystem Strategy. The event focused on building capacity within the Black entrepreneurship ecosystem and was an important step towards rebuilding community since the onset of the pandemic.
Ryan's energetic commitment to community economic development and personal mantra There is No Progress without Collaboration continues to create impact through CCEDNet's CreateAction program, his contributions as CCEDNet's Parliamentarian and Elections Officer, ACBN's role in the Investment Readiness Program and his participation as part of the CCEDNet delegation to meet with Minister Hussen in March 2020 in Ottawa.
---
Spence Neighbourhood Association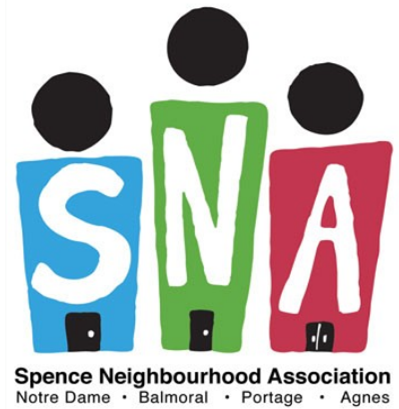 The Spence Neighbourhood Association was incorporated in 1997 as a non-profit housing group formed by five volunteers who wanted to work together to improve the living conditions within the Spence neighborhood in Winnipeg. The Association has grown into a community anchor for the people of Spence and focuses on revitalizing and renewing the community in the areas of holistic housing, community connecting, community economic development, environment and open spaces, and youth & families. It additionally provides the Community Incentives Program that contributes to a thriving neighbourhood, the Fix-up Incentives Program that provides financial assistance to fix up property exteriors and the Homebuyer Assistance Program that offers financial contribution towards a downpayment to qualifying families looking to buy their first home.
The organization's motto, When the going gets tough, the tough get creative, has served well in SNA's steadfast efforts to impact the Spence community and the greater CED network. SNA staff are active in many advocacy coalitions and activism work in Winnipeg, combining their strong approach to community development with a push for broader systemic change towards more equitable and sustainable communities and economies.
Recently, SNA has opened a community greenhouse that serves as a social hub and a community beautification project that will grow produce for the SNA's youth employment social enterprise. Additionally, members of SNA's West End 24 Hour Safe Space for Youth (or WE24) led a workshop at the CCEDNet Gathering called Community-Led Safety & Alternatives to the Police focusing on immediate and long term strategies, inspiring member organizations to collectively imagine safer & more equitable communities.
Led by incredible staff, board and community members, SNA exemplifies a community-led, community-owned, and place-based community economic development approach that places