Have a CED Holiday Season
Give the gift of stronger communities

Celebrate the Holidays with Our Members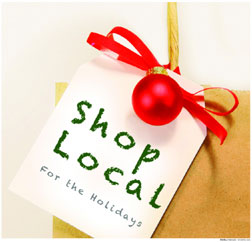 The holiday season is a time to come together and celebrate your family and friends. In other words, the holidays are a time to celebrate your community. And what better way to do that than by supporting the important community building work being done by CCEDNet members across the province. We've compiled a convenient list of holiday events, creative gift ideas, and shopping guides. This holiday guide is designed to provide you with the tools and information you need to have a CED-filled holiday season. Enjoy!
Creative Gift Ideas That Make a Difference
Art Lessons & Workshops: For the artist (or wannabe artist). ArtsJunktion offers a series of workshops on a variety of art techniques. This creative hub also features high quality pieces from local artists in their Gallery [ more ]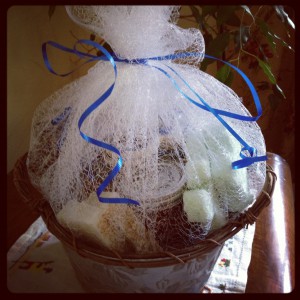 Sustainable Holiday Gift Basket: A holiday gift basket (right) from the Green Action Centre shows someone you care about them and the environment. Proceeds from the basket will support the Centre's important work. [ more ]
CCPA Publications & Membership: For the activist and thinker. The Canadian Centre for Policy Alternatives' bookstore is features publications and research on key community development topics. For a longer-term commitment, consider purchasing a CCPA membership for a friend or family member.   

A Shiny New (used) Bike: For the cyclist, big or small: They may not be able to ride it for a while, but Natural Cycle can build a bike that fits the needs of anyone on your list. They also offer a series of instructive bike maintenance workshops. [ more ]
A Brand New (shared) Car: For the occasional motorist: Peg City Car Co-op is Winnipeg's largest carshare program. A membership to Peg City is a gift that keeps on moving. [ more ]
Event Catering: Cater your work places' holiday party from one of our social enterprise members, Food Connection or Diversity Foods. These social enterprises offer delicious food items and provide meaningful employment opportunities while supporting the work of Wolseley Family Place and SEED Winnipeg.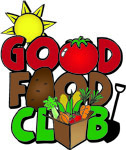 Good Food Club: For the food lover (ie. everyone). The Good Food Club delivers fresh and healthy food options right to your door. Sign up a friend or family member for the Club, and help support the work of the West Broadway Community Organization. [ more ]
L'Arche Tova Cafe: This social enterprise cafe serves up delicious food and meaningful employment opportunities for people  with developmental disabilities. Help support their work by purchasing a gift certificate for the Cafe. [ more ]
Holiday Campaigns & Events:

< BACK