Manitoba Learns builds strength, knowledge and connection within community organizations and social enterprises through more informed and skilled practitioners.
This approach acknowledges that when individuals are given access to opportunities to learn new skills and deepen their practice, the entire environment around them changes. It becomes stronger.
The topics in our Manitoba Learns series are identified in consultation and engagement with, and responsive to, our member, network, and sector needs. The program offers workshops, training, and the annual Gathering of Community Builders.
Sign up for the CCEDNet newsletter (be sure to check off 'Manitoba CED Bulletins') to stay up-to-date on the latest workshops.
---
Manitoba Inclusive Economy Learning Series
Are you working to strengthen your local community here in Manitoba? Do you envision a more inclusive economic system in our province? Want to connect with others to dream and build more sustainable communities and fairer economies?
Join us for the Manitoba Inclusive Economy Learning Series!
The ideas and practices of Community Economic Development (CED) are ready to meet the moment we're in. CED addresses poverty, it builds climate resilience, and it contributes to a more inclusive economy.
But, to make CED happen we need to:
Learn together and share best practices, models, and stories, building up our collective understanding of building a more inclusive Manitoba economy
Build capacity and connect together to strengthen advocacy work
If you're passionate about the concept and helping to build local economies that strengthen communities and benefit everyone, you are invited to join – whether you're just learning about this work, or are already involved in local community organizing and CED work.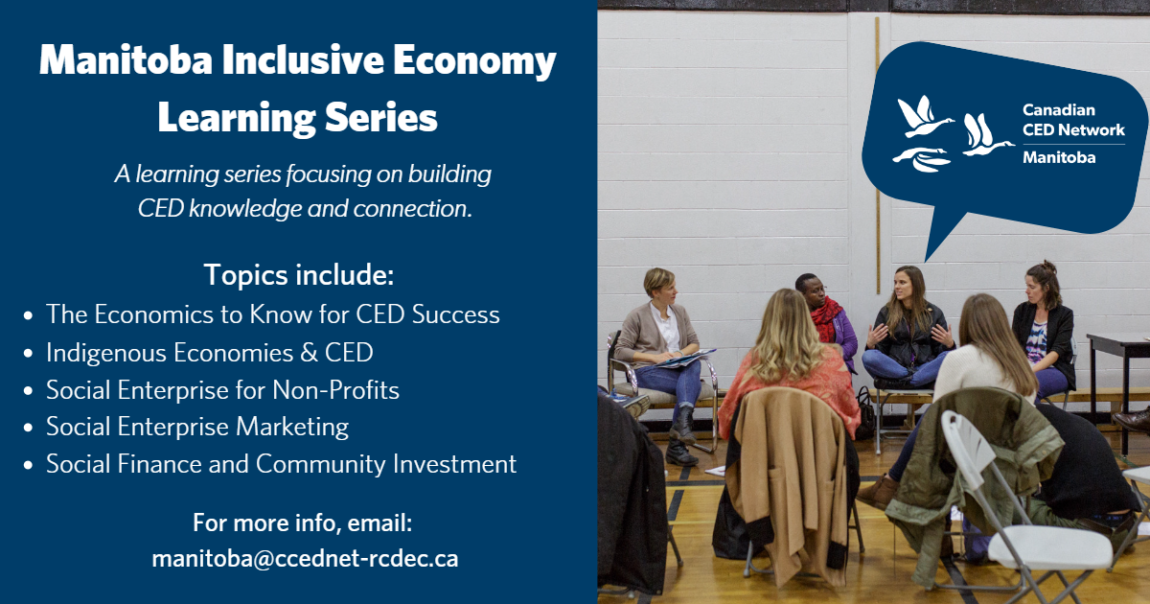 This series is designed to strengthen the work of CCEDNet Manitoba members, but is open to non-members who are interested in the topic. To join CCEDNet or to find out more about our barrier-free membership policy, click here.
Join this series to:
Develop your leadership skills and enhance your vision for change
Grow your knowledge of economics and economic justice, and how it relates to your work
Connect with others interested in and practicing CED
Strengthen your advocacy and ability to take action
---
Financial Sustainability Series
This four session series is designed for people in charge of strategic planning, budgets and community outreach for their organization, such as Executive Directors, Program Managers, or Board Members.
Explore financial sustainability
Develop a 5-year budget
Diversify income streams
Identify & mobilize resources
Make strategic decisions around priorities in your non-profit organization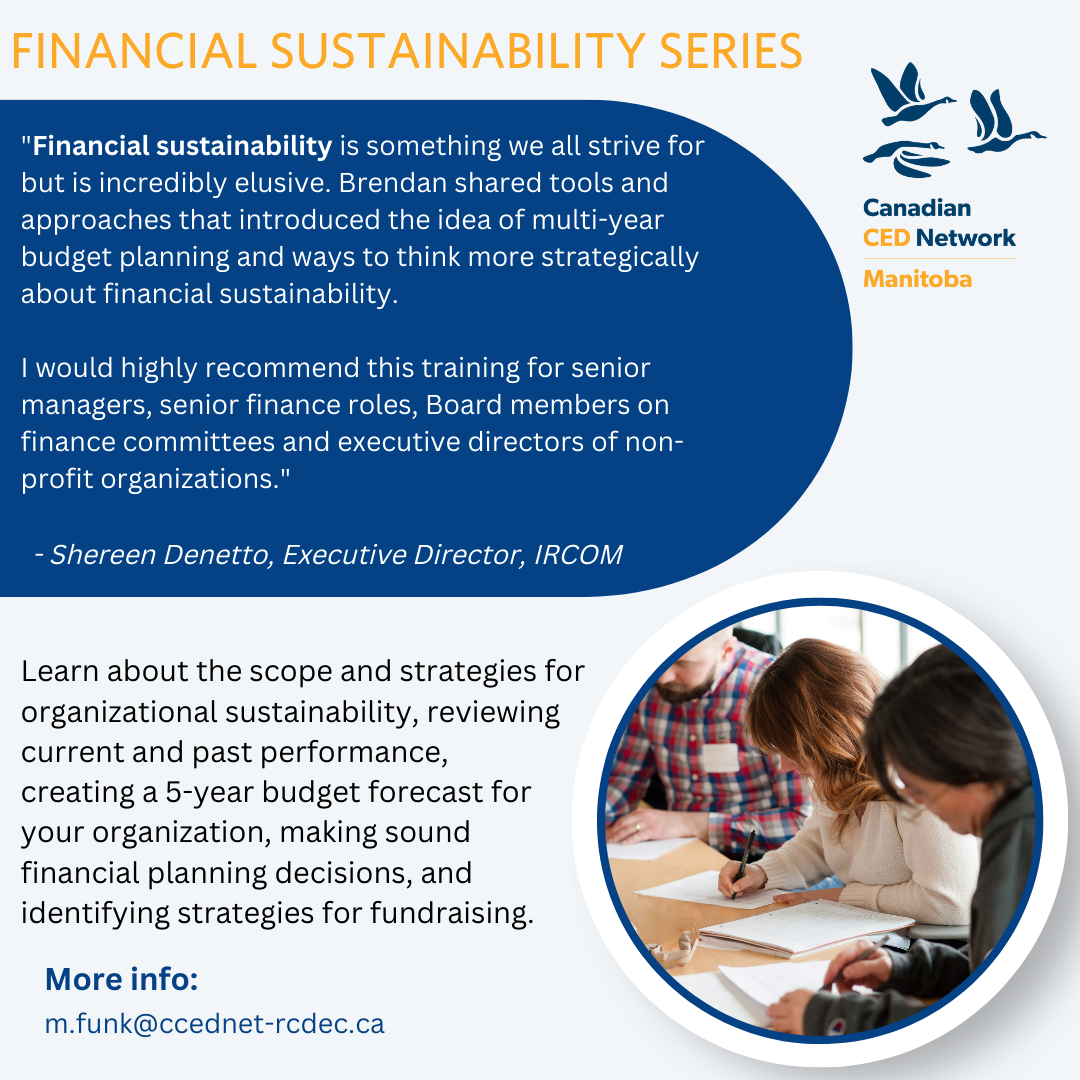 ---