The Community Leadership Program (CLP) is back, and we're pleased to announce our open enrollment course line-up for Fall 2023!
What is the Community Leadership Program?
CLP offers learning experiences for passionate leaders who seek to move forward in their leadership journeys with intention and purpose. Through interactive instruction, collaboration with peers, and embodied self-reflection, participants learn, connect, and grow.
Sounds great! How can I get a better sense of the CLP experience?
Attend a Leading Through Change Workshop! These FREE virtual sessions provide a meaningful glimpse into the CLP experience. Meet our team, engage in collaborative learning, and connect with other leaders from across Canada.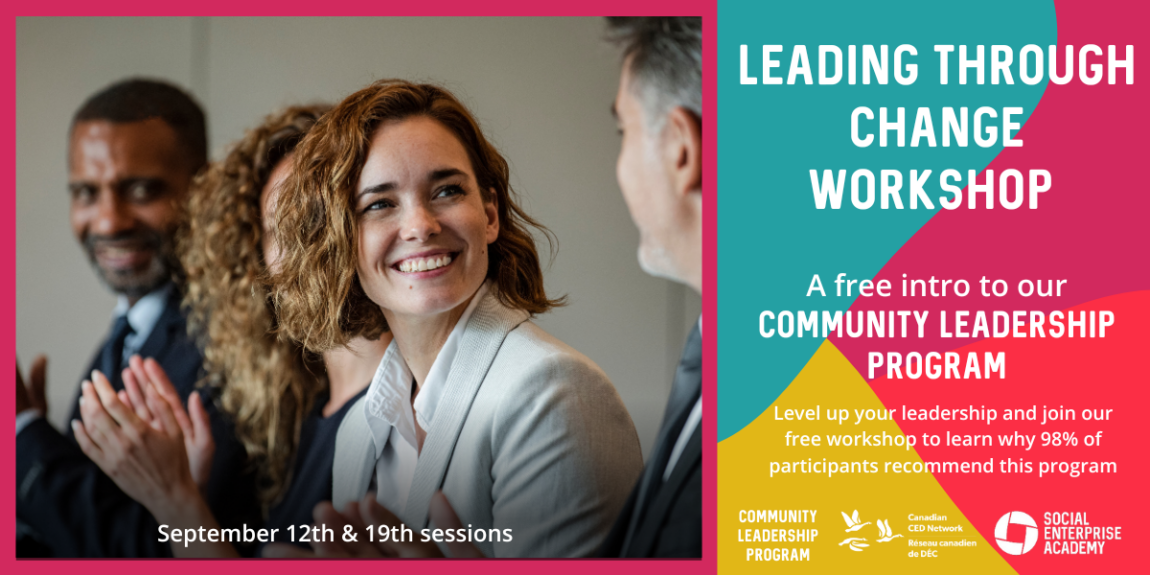 Register for one of the following Leading Through Change workshops:
Loved the intro workshops. So, what full courses does CLP offer?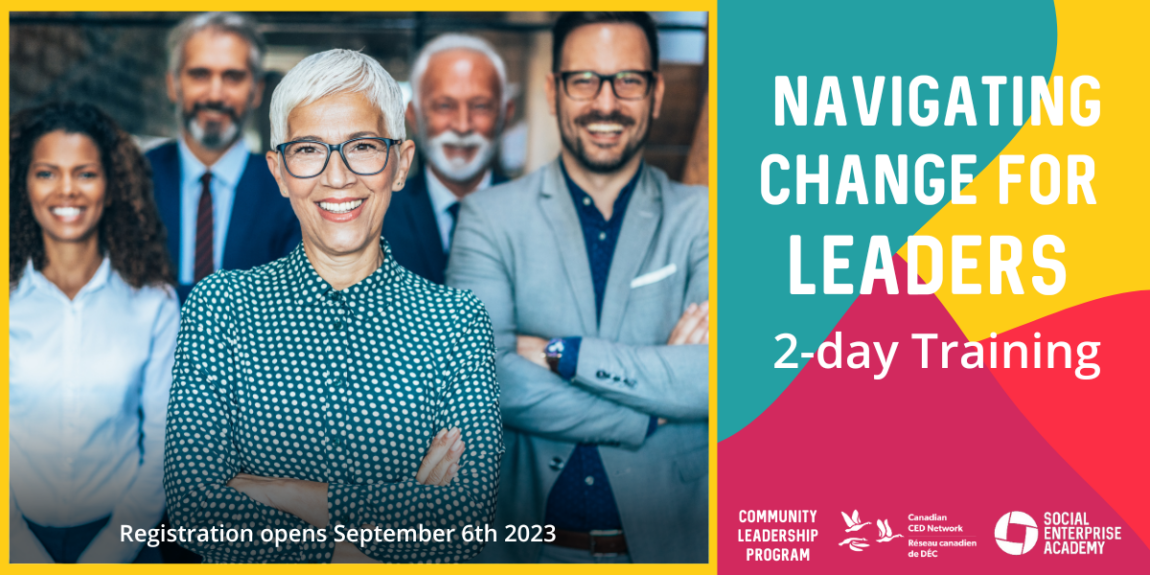 Navigating Change for Leaders is a two-day course for leaders who are handling changes within their organization. As a participant, you'll arrive with a change management issue in hand, and then develop an action plan around it. Upon completing the course, you'll feel confident in your ability to support your team and energize your stakeholders as you achieve your vision for change.
Fall course dates: Module 1: October 12, 2023 / Module 2: October 26, 2023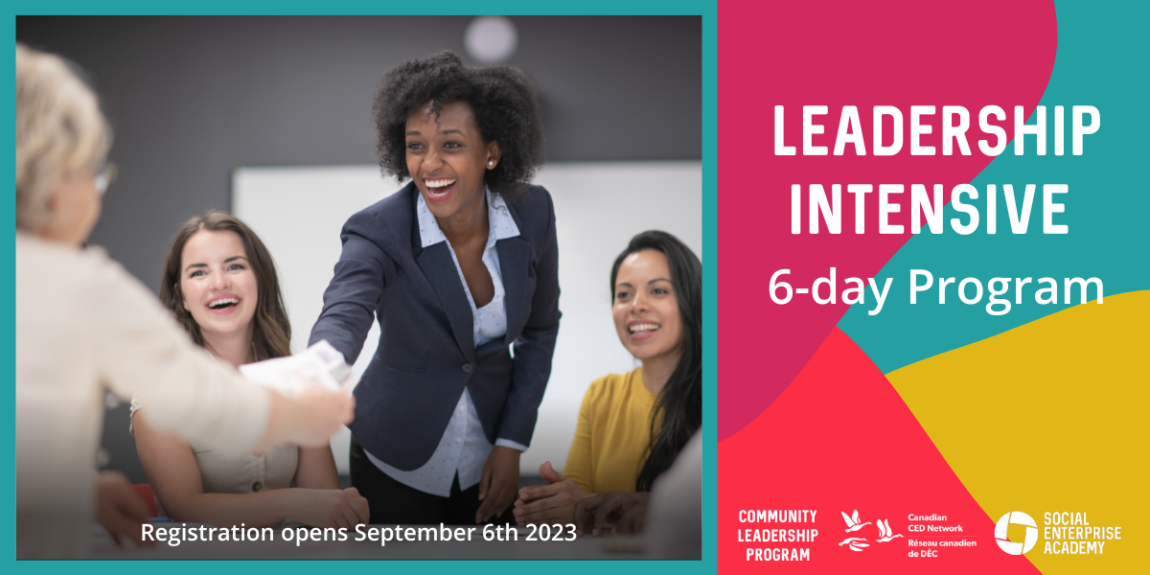 Leadership Intensive is a six-day course in which learners explore three vital areas of leadership: self-leadership, leading and understanding others, and leading within an organization. The course is built around popular education principles, blending lessons on impactful management frameworks with supportive exercises for doing deep personal work.
Fall course dates: Bi-weekly, every Thursday beginning October 5, 2023 and ending December 14, 2023
What does "open enrollment" mean?
Our open enrollment courses are open to anyone seeking to support their current management and leadership approach. Attend one of these courses and you'll be part of a diverse group of learners who bring a wealth of perspectives and experiences to the table. Not only does this enhance the learning experience, it also expands your professional networks.
All open enrollment courses are delivered via Zoom.
Open enrollment is not the only option. If a group of leaders from your organization are interested in CLP, we can tailor the program to your organizational context and learning needs. Contact Adriana Zylinksi for more information.
When does registration open for the full courses?
✳️ September 6th. Worried you'll forget? Fill out this form and we'll send you a personalized reminder. ✳️
Want to know more? Visit our CLP page or contact Adriana Zylinski for more information.