Stronger Together Awards
The Stronger Together Award celebrates individual and organizational members who have made exceptional contributions to Community Economic Development and/or who have provided outstanding leadership to CCEDNet in achieving our vision of sustainable, equitable and inclusive communities directing their own futures.
The next Stronger Together Award nomination period will take place in Spring 2024. But you don't have to wait until then to nominate a fellow CCEDNet member for this recognition. Please reach out to Adriana Zylinski at for more information.
---
"We were honoured to receive the Stronger Together Award from CCEDNet. At Momentum, we try to honour the wisdom of the African proverb that 'if you want to go fast, go alone, but if you want to go far, go together.' The CCEDNet recognition affirms our commitment to working collaboratively with people and community partner organizations so that local economies across Canada can work better for everyone."   Jeff Loomis on behalf of Momentum, 2022 Recipient
"Receiving the Stronger Together award reminded all of us at SNA that we really do belong to a cross country community of like-minded groups and individuals who want Canada to serve and include everyone who calls this place home. We were honoured and humbled to know that others recognize us as a team of people who contribute to this vision. We believe that we truly are stronger together, and that our collective efforts can and do make a difference in the communities in which we live  and work." Michèle Wikkerink and Summer Prince on behalf of Spence Neighbourhood Association, 2022 Recipient
2023 Recipients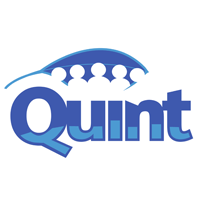 Quint Development Corporation has been serving Saskatoon's core neighbourhoods for over 25 years and has been involved in CCEDNet since the beginning. Most recently, they've been one of the organizational members contributing to our Government Relations project, working collaboratively to increase our network presence and power with the federal government but way back in 2008, they were also the local host of the National CED Conference.
The work and impact of Quint is a real life example of an ideal community. They say "the CED approach has the potential to build healthier communities – where people regain some measure of control over their day-to-day lives and where human and local needs take precedence over distant and corporate needs".
This approach that so deeply resonates with CCEDNet Theory of Change is proving impactful. In a community managing through deep disparities and inequality, they have housed over 2,600 people, created 8 housing co-ops, and built or renovated over 200 community owned housing units. They've developed many social enterprises and community organizations, including Build Up Saskatoon, Station 20 West, and the Boxcar Cafe, employing folks facing barriers to good jobs. And they know that a resilient community is more than houses and jobs – it's also one that is joyful and connected with community events and arts and cultural programming.

Alterna Savings and their Community Impact team are the first financial institution to receive a Stronger Together Award! Alterna was one of the first credit unions in Canada to offer micro-loans through the Community Microfinance Program. The program also offers wrap-around support for underserved entrepreneurs with one-on-one consultations, financial education, tools, and workshops. Since its inception, the program has disbursed millions in loans and helped change the lives of thousands of underrepresented people and their families.
More than a loan, Alterna differentiates our work in the community space by providing the educational support individuals and organizations need to thrive. Through Alterna's Community Financial Education Program, Alterna develops and delivers financial education programs, resources, and supports tailored to the specific needs of underserved and underrepresented individuals, organizations, and communities.
Alterna's recognized expertise in the field of microfinancing is what led them to be part of a team tasked with developing the Black Entrepreneurship Loan Fund with the Federal Government. Alterna was a strong advocate for a microloan pilot, to provide support for Black entrepreneurs looking for loans to be part of the program – because, in Alterna's experience, this was a key gap for Black entrepreneurs. Working in partnership with the Federation of African Canadian Economics (FACE) and the Government of Canada, Alterna saw the launch of the Black Entrepreneurship Loan Fund Microfinance Pilot Program, which will help to break down some of the systemic barriers faced by Black entrepreneurs.
Alterna continues to build on its reputation in microfinance and on long-standing partnerships within the affordable housing and non-profit sectors. Considerable effort has been made to strengthen existing and develop new partnerships and working relationships. The Community Impact Team at Alterna today truly shows how community impact can be significantly strengthened through partnerships and working together with the community to achieve the desired impacts.
Alterna is not just your ordinary financial institution. They have been dedicated to providing innovative financial solutions while prioritizing the well-being of the communities they serve.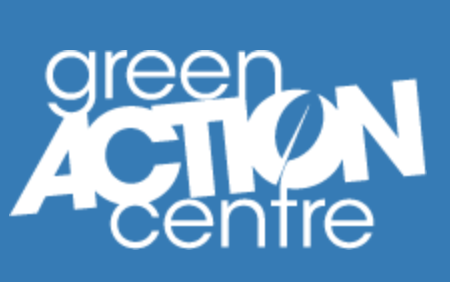 The Green Action Centre is an important community-based non-profit in Manitoba. Their primary areas of work are green commuting, composting and waste reduction, sustainable living, and resource conservation. Their work spans from helping individuals and communities take climate action, all the way through to policy and systems change work.
Compost Winnipeg is a social enterprise of GAC. They saw an opportunity to provide a much-needed service, and generate revenue for the Centre, while preventing waste and greenhouse gas emissions. Compost Winnipeg was launched in 2016 with a single pickup truck for collection, and has now grown to a five truck fleet serving most areas of the city, and diverting over 70,000 kilograms of organic waste from the landfill every month!
Green Action Centre is a long-time CCEDNet member. They have a new ED, and numerous new staff members leading exciting projects. They exemplify new leadership within an established CED organization, bringing in fresh ideas and perspectives. The staff in Manitoba decided to nominate GAC and Compost Winnipeg because of their strong participation across CCEDNet Manitoba's programming this year:
GAC staff have actively participated in the MB Member Meeting, Policy Summit, member meet ups, and in strategic conversations about the Network's work in Manitoba. GAC staff frequently attend MB Learns events, have put together workshops at the Gathering in recent years, and have had a staff member on the Gathering Design Team.
Compost Winnipeg has been involved in Social Procurement advocacy work at the City of Winnipeg, and supported in further advocacy work at the City to adopt a curbside composting program.
GAC's impact in Winnipeg and Manitoba on environmental education, action and policy change is immense
2022 Recipients

Momentum began operations in 1991 as an employment program of the Mennonite Central Committee of Alberta with an initial focus on providing trades training to new Canadians. In 2002, Momentum became an independent community-based, charitable organization grounded in a community economic development approach and today not only provides trades training to new Canadians, but has supported thousands of Calgarians to build wealth and economic resilience through small business training, micro business loans, personal money management courses and financial coaching. Momentum works with individuals, businesses, communities and systems to increase each individuals' income and assets and create a thriving local economy for all.
Momentum's impact has been felt across Alberta and through the history of the CCEDNet Network. They have contributed to advocacy at various levels of government including leading the way for the City of Calgary to undertake social procurement. They have organized collective action through initiatives like Calgary's anti-poverty strategy Enough for All, as well as supported ecosystem and capacity building of other organizations through Be Local, a Calgary network of community-focused businesses that have integrated social and environmental impacts, while prioritizing relationships in the community. In partnership with Mount Royal University, Momentum has also advanced CED learning locally through the Economics for Social Change Program.
The contributions extend to the development of CCEDNet in important ways. A founding member of CCEDNet, today, Momentum participates in the National Policy Council and partners on AB Seed, an ecosystem building initiative in Alberta that enhances collaboration, communication, and strategization of leaders and contributors working in the social economy. Momentum was also lead host of EconoUs2017.
Their success is an example of the power of shared work and relationships being held over a long time. Consistently, thinking bigger than their own mandate, their pragmatic and strong systems approach has been invaluable to building a sustainable and locally-controlled economy in Alberta.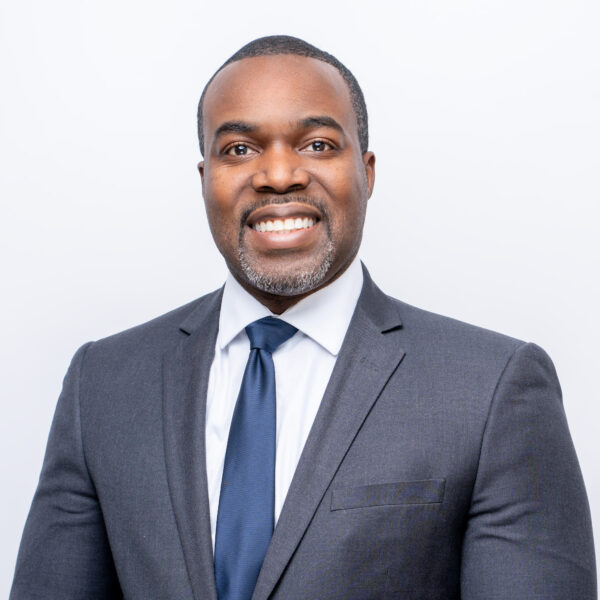 Ryan O'Neil Knight has surely demonstrated his inestimable influence as an ecosystem animator. Ryan is a co-founding partner and President of the Afro-Caribbean Business Network (ACBN), a network for the Black community that bridges the economic gap for Black entrepreneurs providing Black businesses with the resources they need to start, grow and scale up. As one of Canada's leading organizations for mentoring and developing Black businesses, it also created the first Black-led micro loan program in Ontario!
Ryan's commitment to black and youth entrepreneurship, compassion for others, ability to build consensus among partners, strong capacity for leadership and his dedication to community economic development initiatives and co-operative principles has led to multiplied impact within the community.
Recently, Ryan championed the planning of the Federal Black Entrepreneurship Ecosystem Conference 2022, a strategy developed in partnership with the government of Canada and the Ecosystem Strategy. The event focused on building capacity within the Black entrepreneurship ecosystem and was an important step towards rebuilding community since the onset of the pandemic.
Ryan's energetic commitment to community economic development and personal mantra There is No Progress without Collaboration continues to create impact through CCEDNet's CreateAction program, his contributions as CCEDNet's Parliamentarian and Elections Officer, ACBN's role in the Investment Readiness Program and his participation as part of the CCEDNet delegation to meet with Minister Hussen in March 2020 in Ottawa.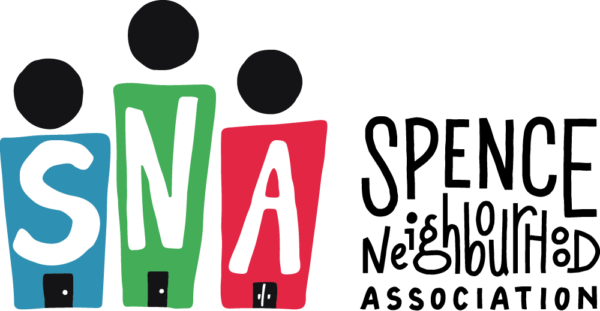 The Spence Neighbourhood Association was incorporated in 1997 as a non-profit housing group formed by five volunteers who wanted to work together to improve the living conditions within the Spence neighborhood in Winnipeg. The Association has grown into a community anchor for the people of Spence and focuses on revitalizing and renewing the community in the areas of holistic housing, community connecting, community economic development, environment and open spaces, and youth & families. It additionally provides the Community Incentives Program that contributes to a thriving neighbourhood, the Fix-up Incentives Program that provides financial assistance to fix up property exteriors and the Homebuyer Assistance Program that offers financial contribution towards a downpayment to qualifying families looking to buy their first home.
The organization's motto, When the going gets tough, the tough get creative, has served well in SNA's steadfast efforts to impact the Spence community and the greater CED network. SNA staff are active in many advocacy coalitions and activism work in Winnipeg, combining their strong approach to community development with a push for broader systemic change towards more equitable and sustainable communities and economies.
Recently, SNA has opened a community greenhouse that serves as a social hub and a community beautification project that will grow produce for the SNA's youth employment social enterprise. Additionally, members of SNA's West End 24 Hour Safe Space for Youth (or WE24) led a workshop at the CCEDNet Gathering called Community-Led Safety & Alternatives to the Police focusing on immediate and long term strategies, inspiring member organizations to collectively imagine safer & more equitable communities.
Led by incredible staff, board and community members, SNA exemplifies a community-led, community-owned, and place-based community economic development approach that places equity, co-creation with diverse sources and voices, and inclusion at the forefront of their work.
2021 Recipients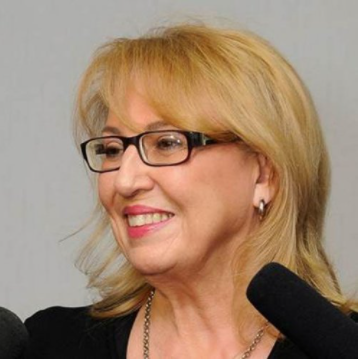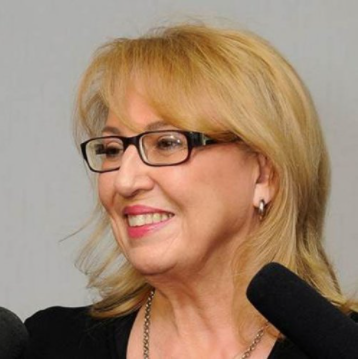 Armed with passion and a unique vision for women's equity in Canada, Rosalind Lockyer witnessed first-hand, the discrepancies in support between men and women on their journeys to achieving business success. She founded the PARO Centre for Women's Enterprise in 1995 and it has become a one-of-a-kind organization that has since supported 22,003 women in Ontario to achieve their business dreams. Over 27 years, PARO's programs have expanded phenomenally, allowing for the growth of the team and the reach of the organization, which now boasts over 180 Peer Lending Circles in Ontario, categorizing the PARO Circle Network the world's largest women's Peer Lending Circle conglomerate. As an organization that now operates Ontario-wide, Rosalind Lockyer has led PARO into new dimensions, leading the way for other organizations to better support women entrepreneurs. As a leader, a pioneer and a trailblazer, Rosalind has guided countless women toward self-sufficiency, resilience, incomparable inspiration and true family-style support system between PARO partners, stakeholders, staff and clients.
In her continued efforts towards gender equality, diversity and inclusion, Rosalind is co-founder of the Women's Economic Council, board member for Ontario for the Women's Enterprise Organizations of Canada, represents the Ontario Hub for the Canada-wide Women Entrepreneurship Knowledge Hub, and an original member of the People-Centred Economy Group of the Canadian CED Network.
For her endless efforts, Rosalind received the prestigious Influential Women of Northern Ontario Award-Public Sector, the Women of the Decade in Community Leadership Award from Women Economic Forum in New Delhi, India in 2018,and an honorary Doctor of Humane Letters from Lakehead University in May 2021, recognizing her contribution to the field of humanities, and the fabric of the community in Thunder Bay, Northwestern Ontario, and beyond.
Additionally, Rosalind was a long-time member of CCEDNet'sPolicy Council from 2001 to 2011, serving as the Chair or Co-Chair for many years, and consequently as Board Director for those years as well. She has served on CCEDNet's Finance and Audit committee since 2012. She was an active partner organizing the National Summit on a People-Centred Economy in 2010, and has been a consistent member of the People-Centred Economy group since.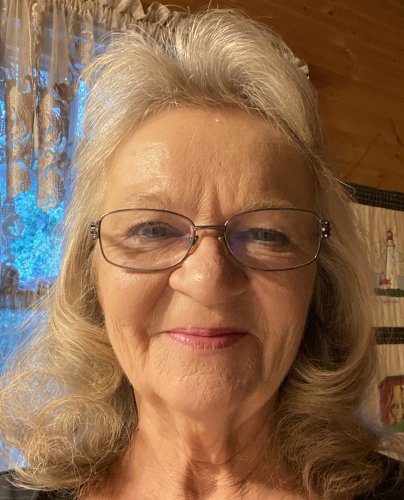 Across local, provincial and national levels, Wendy Keats' impact as a CED leader, her abilities, talents and decades of work in the field, has proliferated and sown many seeds of community economic development inspiring groups to self-sufficiency and self-governance. Moving among community groups, organizational boards of directors and governmental strata, Wendy has shown tremendous versatility in offering her many abilities for maximum impact.
Wendy led the efforts to bring a completely new Cooperatives Act to New Brunswick resulting in the province having the most up-to-date provincial co-op legislation in the country. She also led the effort to bring the CED Investor Tax Credit program (CEDC) and the landmark CED Investment Fund, launching after a long incubation in New Brunswick, is predicted to have huge economic impact on behalf of and especially for rural communities. Partnering with organizations having similar economic aims, Wendy, in her capacity as Exec Director of the CECNB, has worked in research into the potential for using co-operatives and social enterprise to address the business succession crisis in Atlantic Canada.
Wendy Keats was the founding Executive Director of the Co-operative Enterprise Council of NB that grew into a sustainable CED organization that is now a leader across Atlantic Canada with 20 staff and a number of innovative programs aimed at building healthy communities and local economies. She is the President of one of the first CED Investment Funds in NB. Wendy is also the Vice President of Sentinelles Petitcodiac Riverkeeper, the organization known worldwide for having saved the most endangered tidal river in Canada. Over the past 40 years, she has worked directly with over 400 nonprofits, co-ops and social enterprises to help them build their sustainability, sitting on dozens of Boards, including CCEDNet, and working tirelessly on numerous provincial and national policy initiatives.
Wendy's engagement with young people, fostering their passion and eagerness to contribute to their communities in meaningful ways, demonstrates a lifelong commitment toward the coming generations and the world they are inheriting. Especially written for Wendy, by BC singer songwriter, Michael Averill, the 2016 song "Stronger Together", exemplifies her best-foot-forward, arm-in-arm with others, philosophy of living and working.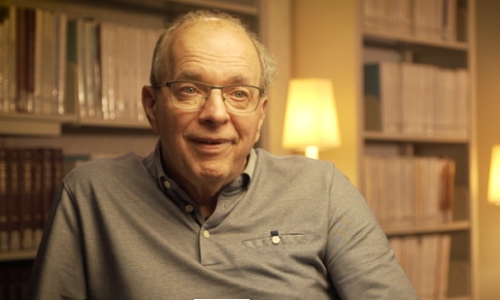 Bill holds a PhD in social work – a rare doctorate on community economic development in Quebec. He has been active in CED for over 25 years as a researcher in this field and in the fields of empowerment intervention, local community development and the social economy, with publications in French and English. He has taught at the School of Community Economic Development at Southern New Hampshire University and in the CED program at Concordia University. Bill has also held an adjunct faculty position at the Université du Québec en Outaouais.
Bill's background includes management positions in the public and private sectors as well as extensive experience in the community field where he has helped set up and support advocacy and service groups, consumer and worker cooperatives and other social organizations. He was the coordinator of the first community development corporation in Quebec (of which there are now over 50); a long-time consultant with La Clé Cooperative in Victoriaville; the Quebec Co-Director of the Canadian CED Network; the Acting Executive Director of CCEDNet; most recently a member of the CCEDNet Board of Directors.
He has been an influential thinker and practitioner of community economic development drawing his ideas as much from his professional experiences and research as from his experience as a person with multiple disabilities.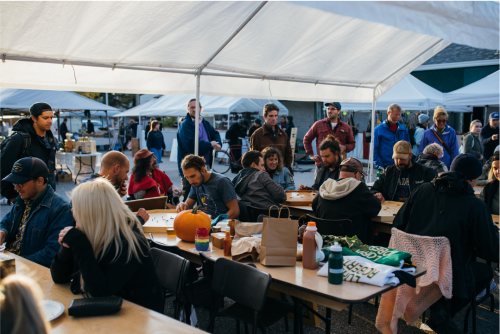 Fireweed, multi-stakeholder community service cooperative of both food consumers and producers, is dedicated to creating a more stable market for locally, sustainably, and ethically produced food in Manitoba. Their mission is to reduce barriers to, and increase participation in, the local food system for all people from producers to eaters.
Their South Osborne Farmers' Market, and special off season events, while building strong community networks, feature learning opportunities that focus on food security and systems change. As a member of CCEDNet they have passionately contributed to the advocacy work on social procurement for the City of Winnipeg.
As a fairly young cooperative, Fireweed exemplifies an incredible approach to social, economic, and environmental justice and to building fair local economies. Their quick innovation and collaborative spirit to meet urgent community needs has led them to partner with the Winnipeg Mutual Aid Society in response to COVID-19 and offer the Waste No Food Box Program, a program that helps distribute food to Winnipeggers experiencing food insecurity. Fireweed has also responded to a long-standing identified gap in the regional supply chain and launched a flagship community food hub that aggregates and distributes locally produced food on behalf of their producer members to wholesale buyers to build up a more resilient food system.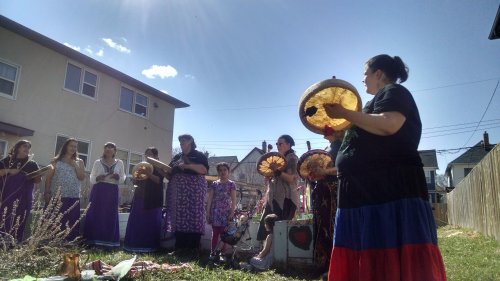 Situated in the west end of Winnipeg, the West Central Women's Resource Centre (WCWRC) empowers women, families, and the community to move from where they are to where they want to be. WCWRC integrates CED principles, action research, collaboration and public policy change elements across their work while providing programs focused on housing, food, employment, child care, essential needs, Indigenous healing and newcomer settlement. With a unique approach to mentorship – focusing on internal empowerment, the centre helps recipients of services transition as they move from a position of receiving services to leading social change efforts including leading and influencing the center itself.
WCWRC has been a strong model for intersectional, place-based community development addressing local and urgent needs and forming partnerships and networks to create needed impact. They have partnered with Spence Neighbourhood Association and others to create a warming centre and shelter during Winnipeg's coldest months and demonstrated tremendous resilience and innovation through COVID-19's many challenges, pivoting rapidly to serve the needs of the community, remaining throughout, a hopeful and dedicated presence in the community.
Their commitment to community extends as well into strong engagement within the CCEDNet Network. WCWRC contributed to CCEDNet Manitoba's policy roadmap, integrating gender-based analysis ensuring women's issues are included, has been a regular contributor to The Manitoba Gathering and a variety of coalitions CCEDNet is active in.
Blending strong direct service provision with a bigger vision of systems change, the West Central Women's Resource Centre is above all a hopeful and fiercely dedicated presence in the Winnipeg community.
Past Winners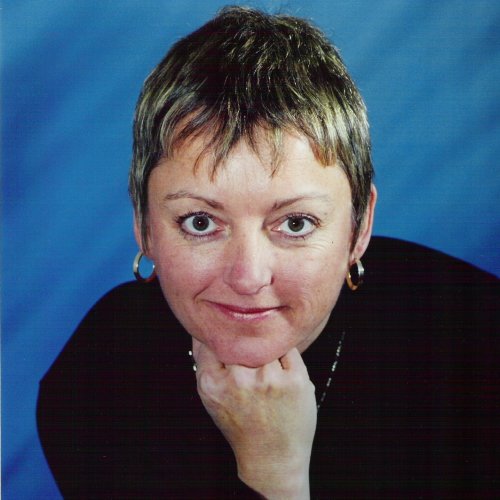 Diana Jedig
In 2019, as part of our 20th anniversary celebrations, CCEDNet created the Stronger Together Award. The award celebrates people who have made exceptional contributions to community economic development and people who have provided outstanding leadership in CCEDNet. The inaugural awards were given to three people who had received honorary lifetime memberships over the years: Eunice Grayson, Stewart Perry and Rankin MacSween.
This year, we are thrilled to honour Diana Jedig with the Stronger Together Award.
Diana joined the CCEDNet Board of Directors in 2005; she stepped down at the 2020 AGM, making her the longest-serving Board member in CCEDNet's history. She has participated in and chaired the Practitioner and Sector Strengthening Committee and the Finance Committee. When CCEDNet's Board said that work needed to be done to create a solid set of policies and procedures, Jedig volunteered to Chair the Personnel Committee and built CCEDNet's very thorough policy manual.
Diana represented the Board at the partnership table of the largest project CCEDNet has administered, the Social Enterprise Ecosystem project. She has been a crucial link between CCEDNet and the largest network of place-based economic development organizations in the country, the Community Futures and Community Business Development Corporations as part of our policy work and project development.
Diana is the only person to have been President, Vice-President, Secretary and Treasurer of the CCEDNet Board. She also hosted EconoUs2019, one of CCEDNet's largest national conferences ever.
Diana has played a huge role in building CCEDNet, and has served as mentor and friend to many CCEDNet staff members, partners, and allies.
Congratulations Diana, and thank you for your unparalleled leadership!
Eunice Grayson
Stewart Perry
Rankin MacSween
"Working collaboratively with people and community partner organizations so that local economies across Canada can work better for everyone."
Jeff Loomis on behalf of Momentum, 2022 STA Recipient
"Words fail to express how honoured I was to receive CCEDNet's Stronger Together 2021 Award. To be recognized by what is unquestionably Canada's leading grassroots organization, and to share this award with long-time admirers of change from across the country, moved me deeply. This award is a fitting reminder that we really are stronger together, and that together we can overcome the challenges we face in creating a more equitable, inclusive and sustainable society."

Wendy Keats, 2021 STA Recipient
"In 2021, I was honoured to receive the Canadian CED Network's Stronger Together Award. It will remain one of the highlights of my professional career. Receiving this award confirmed the principle that has always guided me, that "a rising tide lifts all boats". In my many years with CCEDNet, we have led the charge to support many thousands of women in realizing their dreams of sustainable livelihoods. We have worked tirelessly together to strengthen the women's movement and the CED movement in Canada, thereby strengthening Canada's economy. The Stronger Together Award recognizes the positive impact of partnerships and demonstrates once again that together we succeed."
Rosalind Lockyer. 2021 STA Recipient
"We believe that we truly are stronger together, and that our collective efforts can and do make a difference in the communities in which we live  and work. "
Michèle Wikkerink and Summer Prince on behalf of Spence Neighbourhood Association, 2022 STA Recipient
---
---