The Spark service of the Canadian CED Network and enp-mb invite you to attend the Spring 2013 Strengthening Non-Profits Workshops.
Workshops:
Click for descriptions & facilitator bios:
Questions?
Contact Sarah Leeson-Klym for more information
204.943.0547 | gathering@ccednet-rcdec.ca
---
Workshop Descriptions
Effective Facilitation
April 4 | 1:00 – 4:00pm | United Way Learning Centre | 580 Main St.
CCEDNet members: half-day $25
Have you ever attended meetings that go nowhere? Or, seen presentations that bored your socks off? Have you seen too many PowerPoints? Avoid these plagues and learn the basics of facilitation including what it is and when to use it. Through the interactive activities of the workshop, participants will create the beginning of a facilitation toolkit with processes they can immediately implement.
Facilitator – Lynn Ann Lauriault | Instructor in the CD/CED Program, Red River College:
Lynn Ann Lauriault is a graduate of the University of Toronto, with a B.A. in Sociology & Political Science and a Masters in Adult Education and Community Development (O.I.S.E.). She has worked as a facilitator of Community Development in urban & rural settings in various parts of Canada and in Africa. She currently teaches the Community Development/Community Economic Development program at Red River College where 'Facilitating Empowering Processes' is one of the courses.

Facilitator – Mike Tutthill | Planning & Evaluation Facilitator, Health in Common:
Mike Tutthill is a Planning & Evaluation Facilitator at Health in Common where he helps organizations and communities develop and facilitate planning and needs assessments through gathering information and local knowledge to support planning processes, create community development tools, and implement plans. Mike holds an undergraduate degree in International Development Studies from the University of Winnipeg and a certificate in Community-driven Health Impact Assessment from the Coady International Institute at St. Francis Xavier University.

April 18 | 1:00 – 4:00pm | United Way Learning Centre | 580 Main St.
CCEDNet members: half-day $25
Getting information about your message, programs, events, and services out to your community and the broader public is an important part of community development. Social media can be a powerful tool, but you need information and expertise to use it effectively. In this interactive session, you will explore – and find answers – to questions such as:
Is social media a right fit for my organization?
Which social media channels should I be on? Facebook, Twitter, Google+, Pinterest, etc.
How do I get people to listen to what I'm saying online?
We've got no money. How do we get this done on a shoe-string budget?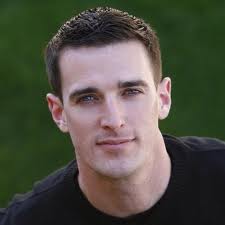 Facilitator – Joseph Ranseth | Senior Marketing Strategist, Vine Multimedia:
Actively involved in internet marketing since 1999, Joseph Ranseth is an innovator in using social media to bring communities together for positive purposes. Recognized as one of the most Inspiring People On Twitter by the Huffington Post, Joseph has been featured several times on TV (Fox News, CBS, City TV) for his viral campaigns. Joseph has recently returned from years of living in Phoenix to his home Winnipeg to launch his own purpose-driven marketing agency Vine Multimedia, serving as the Senior Marketing Strategist. An active volunteer, Ranseth is on the board of directors for the National Autism Association in the US, is an active volunteer & major donor with the United Way of Winnipeg, and – most proudly – he is a Big Brother with Big Brothers Big Sisters of Winnipeg.

May 2 | 1:00 – 4:00pm | United Way Learning Centre | 580 Main St.
CCEDNet members: half-day $25
Community development is rooted in a belief that people have special knowledge, skills, and experience regarding their communities, and should be involved in programming, planning, and action to make change. However, there are many challenges to getting people to attend events, get involved in programs, or take part in planning or visioning for their community. Various tools and approaches developed for city and community planning can help mitigate conflict and maximize opportunities to build a common vision and collaborative partnerships, which leads to successful community development. This workshop will explore different engagement and participatory planning strategies, consider ways to deal with some of the most likely challenges in the process, as well as featuring tips and stories by local community development workers with a wealth of experience successfully engaging their communities.
Facilitator – Brendan Reimer | Regional Coordinator, Canadian CED Network:
Brendan Reimer is the Regional Coordinator for the Prairies and Northern Territories at the Canadian Community Economic Development Network, a Board Member at the Assini