Last Wednesday was the inaugural meeting of the Social Innovation Advisory Council (SIAC).
The creation of the Council was one of the 12 recommendations in the Social Innovation and Social Finance (SISF) strategy, Inclusive Innovation.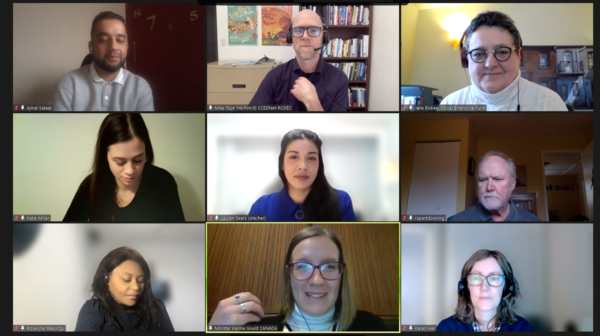 After nearly 15 years as Executive Director of CCEDNet, I've led more than my fair share of meetings, but not many where a federal minister is a participant! So chairing this first meeting of the Council had me a bit more nervous than usual – the establishment of the Council is a very important and long-awaited step in this ambitious agenda for change.
The strategy was released at the end of August 2018, after nearly a year of engagement and deliberations by a co-creation Steering Group. The government moved quickly to provide funding for the Social Finance Fund and the Investment Readiness Program just a few months later in the 2018 Fall Economic Statement. But since then, we've had two elections, two new ministers, and a pandemic, slowing progress considerably.
CCEDNet has been advocating for action on all 12 recommendations since the report was released. The creation of the Council is a key step, because as the OECD Recommendation on the Social and Solidarity Economy and Social Innovation recognizes, an institutional architecture that facilitates stakeholder engagement, including under-represented groups, in the design and implementation of public policies is central to ensuring their relevance and success.
The OECD Recommendation also says that the institutional framework is ideally co-created with the stakeholders such as umbrella organizations of stakeholder groups that are part of the wider ecosystem. The SIAC is not a co-creation body, it is an advisory council to the government, but it is an important mechanism for feedback.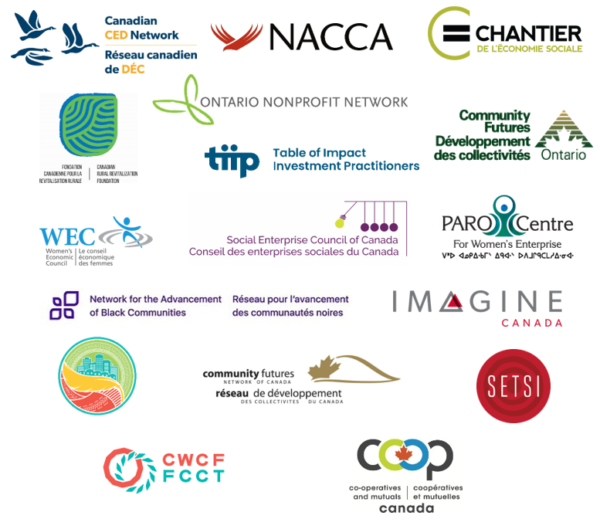 As part of the Council's role to provide stakeholder feedback to the government, we will rely on social purpose organizations, social innovators, and sector leaders to continue to tell us what's needed.
CCEDNet has convened the People-Centred Economy Group for over a decade for just that reason: because for Social Innovation and Social Finance to be successful, it requires sector coherency as the foundation for effective government partnerships.
The focus of the Social Innovation and Social Finance strategy is on social purpose organizations (SPOs), the diverse range of organizations including charities, non-profit organizations, co-operatives, and private businesses advancing a social or environmental mission.
There are a lot of them in Canada, and the legal structures we're talking about when we refer to SPOs are mostly not new (although there are some newer ones, like Community Contribution Companies, Community Interest Companies, or multi-stakeholder co-operatives). But they are under-recognized as business models, and too often face structural or awareness-related barriers to accessing capital, business development programs or other opportunities that can help them grow.
When they are successful as businesses, they do a miraculous thing: they shift the purpose, incentives, and accountability in the economy towards what we need in the 21st century: more equitable prosperity and more sustainable well-being.
That's what social innovation and social finance are about — breaking out of the silos we find ourselves in, to correct the systems that create exclusion and environmental destruction, and to empower Canadians to take action in their communities for our shared benefit.
At the Sustainable Finance Forum on Parliament Hill last November, Prime Minister Trudeau said that the strategy will empower individual Canadians and community-level organizations to have an even bigger impact in defining the future of Canada, so we can all build an economy that works for all Canadians.
That's my aspiration for this Strategy and the Council.
Minister Gould has said that she believes this is the economy Canadians want, but we need to do a better job making people aware of it. I think she's right, and it's a call to action for the sector to engage the public and build support. That's how we'll catalyze the real force for change — which isn't government, it's people.
Let's continue to build momentum for a successful social innovation and social finance strategy in Canada.