In this issue:
CCEDNet News
CED News and Events
---
CCEDNet News
1. Holiday Wishes
The Board and staff of the Canadian CED Network extend our best wishes to you, your family and colleagues throughout the holiday season. We look forward to continuing to work together for sustainable and inclusive communities in 2012.
---
2. Strategic Planning – Your Input is Important!
With our current strategic plan coming to a close, CCEDNet's Board has undertaken a new strategic planning process for 2012-2014. Over the coming months, we will be asking for members' feedback on key issues with short on-line surveys. We promise to make these surveys quick and easy. Your input is vital to guiding CCEDNet's future. Watch your email in-box for more information!
---
3. It's Membership Renewal Time
Year end is also time for CCEDNet membership renewal. Current members will receive their renewal notices in the mail in the coming weeks. A strong and diverse membership is CCEDNet's greatest strength, so please take a moment to renew your membership when you receive your notice.
If you are not a member and would like to join, contact us at info@ccednet-rcdec.ca
---
4. Share the New Policy Priorities for CED in Canada
Last month, CCEDNet members received a copy of new policy priorities, which were also mailed to all 308 MPs. CCEDNet's Policy Council is encouraging members to share this document within their own organization, and to use it in communications with officials at all three levels of government. Let us know what you think of this new presentation, and who you share it with by emailing Kirsten at kbernas@ccednet-rcdec.ca
---
5. Award Winning Members!
Anyone familiar with CCEDNet knows how innovative and dynamic our members are. A number of members have recently won awards for their fine work.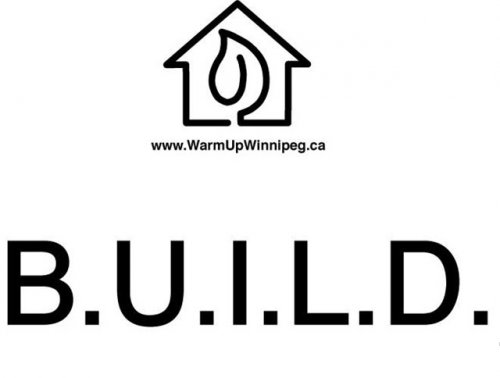 BUILD in Winnipeg won the $50,000 Scotiabank EcoLiving 2011 Business Leadership Award for a business providing eco-friendly products or services to the residential sector.

Nancy Hartling, from Support to Single Parents in Moncton, NB won the Governor General's Persons Award for her outstanding contributions to advance equality for women in Canada.

Caroline Arcand of Groupe Convex in Eastern Ontario won one of the Trico Charitable Foundation's 2011 Social Enterprize Awards. Potluck Café and Mission Possible from Vancouver were also winners. You can see a video of all the Social Enterprize winners on our YouTube Channel
Do you have an award or honour to celebrate? Let us know!
---
6. Beyond Communications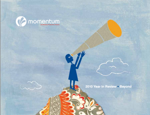 "Overcoming poverty is not a task of charity, it is an act of justice." – Nelson Mandela
Filled with meaningful art and quotes from Martin Luther King Jr., Mahatma Ghandi and the Dalai Lama, Calgary CCEDNet member Momentum's latest annual report 'Beyond' is a powerful example of how we can effectively communicate the impacts and value of a CED approach in communities. Have a look.
We love learning about what you do! Please send us copies of your annual reports and other communications materials via snail mail or email.
---
7. Final CSEHub Webinars and E-books

The final webinar sessions were held by the Canadian Social Economy Hub at the end of November. The sessions on Community-University Partnerships, Public Policy, and a
< BACK