For CCEDNet's spring 2023 member communique, our communications coordinator, Anita Lambton, interviewed Derek Bassey. Derek is finance coordinator at Fireweed Food Co-op in Winnipeg Treaty 1 territory, and is also a new CCEDNet board member.
It was inspirational to learn more about how Fireweed Food co-op connects their day-to-day practices with their CED mindset. Read the full interview below.
---
Anita Lambton: To begin, what does community economic development mean to you and to Fireweed Food Co-op?
Derek Bassey: Community economic development to me and Fireweed means the generation and redistribution of resources within one's identified community. While community economic development can manifest itself in different ways, it encompasses the establishment of sustaining communities and societies that have a reduced dependence on external and unrelated influences that don't further the growth and health of the community.

AL: There are four dimensions that are foundational to Fireweed food co-op's work: thriving community, local economy, ecological sustainability and food access for all. Can you tell us more about those and how the co-op embodies them?

DB: Through my work I try to uphold the four dimensions. I like to think I uphold the dimension of thriving community through engagement and encouragement.
At the heart of a community is people's spirits, and they thrive best when they feel they are safe and encouraged to be themselves. Local economy comes into play when you look at the logistical day-to-day transactions of both business and households. By working in financial management, my work facilitates the local economy by providing support to these transactions. Ecological sustainability and food access for all is embodied in the long-term goals of my work through Fireweed. For example, one of Fireweed's treasured projects is the Veggie Van initiative that sets out to distribute food to disenfranchised communities that experience food insecurity.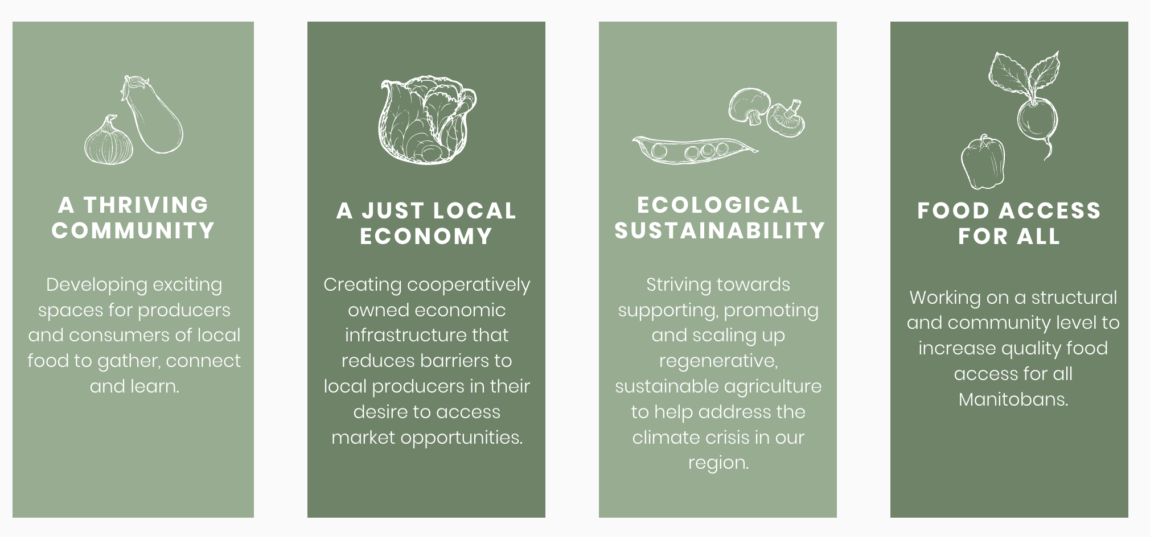 AL: You recently joined the board at CCEDNet. What motivated you to do this and what are you hoping to contribute to or achieve?
DB: As an immigrant, I have been eager to find more ways to give back to the community that welcomed and supported me. CCEDNet had been on my radar ever since I joined the team at Fireweed and when I heard about the opportunity to join the board, I naturally jumped at it.

AL: How can CCEDNet members support the work Fireweed Food Co-op is doing?
DB: There are a number of ways CCEDNet members can support Fireweed, be it directly or indirectly.
For example, CCEDNet members can join the Fireweed network as a supporter co-op member and purchase local food at the South Osborne Farmers market or from the Fireweed buying club. Members can also offer support through being local food advocates and purchase from restaurants who buy from Fireweed, and recommend local food purchases in your workplace if applicable. Lastly, CCEDNet members can even go as far as advocating and lobbying for policies that align with Fireweed's mission; for example, lobbying and advocating for local procurement policies or social procurement.
---
Thanks Derek, Fireweed Food Co-op, and everyone out there advocating for better food systems!